Colorado Forensic Psychology Degree Directory
Thinking About Becoming A Forensic Psychology Student?

Find a Forensic Psychology School
---
Colorado Forensic Psychology Degree Directory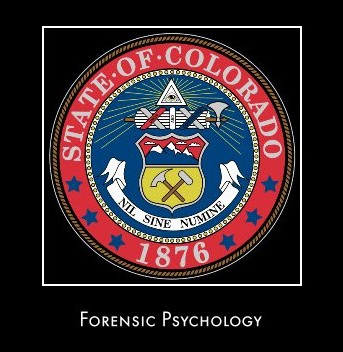 Welcome to the state of Colorado forensic psychology degree directory and information page. The aim of this work is to provide a comprehensive guide to studying forensic psychology in Colorado.
In addition to forensic psychology program listings and course details, other useful state information and links will also be included. If you know of a Colorado forensic psychology degree that isn't listed here, I'd be very grateful if you'd provide me with the details via the contact me menu button on the left.
---
Univesity of Denver
---

Master of Arts in Forensic Psychology
The Master of Arts in forensic psychology was first offered at the GSPP in 1999 in response to the growing interest in the rapidly developing field of forensic psychology. The degree supplements fundamental master's level clinical psychology training with course work and practicum experiences in the area of psychology and law.
The Masters Degree in forensic psychology concerns the application of psychological theory, knowledge, skills and competencies to the civil and criminal justice systems. It is designed to train students to become mental health professionals, able to work in a variety of clinical settings within the criminal and civil legal system, including but not limited to: adult, juvenile and child populations; victim assistance; police consultation; correctional institutions; domestic violence and child abuse programs; and trial consulting.
Click Here For Full Details on The Master of Arts in Forensic Psychology Program.
---
Colorado State Information
---

Official State of Colorado Portal
---
Read FBI Profiling Classics on Kindle
---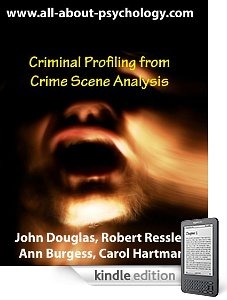 This special Kindle collection consists primarily of the landmark articles written by members of the Behavioral Science Units, National Center for the Analysis of Violent Crime, at the FBI Academy. These seminal publications in the history of FBI profiling were released by the U.S. Department of Justice as part of the information on serial killers provided by the FBI's Training Division.
See following link for full details.
---
Go Back To The Main Forensic Psychology Degrees State Directory
Go From Colorado Forensic Psychology Degree Back To The Homepage







Thinking About Becoming A Forensic-Psychology Student?

Find a Forensic Psychology School