Introducing An Outstanding Advertising Opportunity
Psychology Advertising Opportunities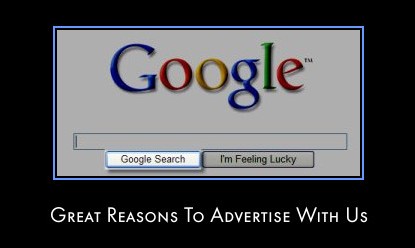 (Photo Credit: adria.richards)
Thank you very much for taking a look at the advertising opportunities here on All-About-Forensic-Psychology.Com
My name is David Webb and I've had a passionate interest in psychology for over 20 years. I began studying psychology in 1990, and I've been teaching psychology in some capacity or another since 1998.
I launched All-About-Forensic-Psychology.Com in October 2006 and it is now firmly established as a leading educational website and information resource.
In 2012 All-About-Forensic-Psychology.Com attracted 522,582 visitors and generated over One Million page views.
---
The All About Website Portfolio
---
All-About-Forensic-Psychology.Com is one of four websites built around my teaching and research interests.
www.all-about-forensic-science.com was launched in January 2007.

www.all-about-psychology.com was launched in March 2008.

www.all-about-body-language.com was launched in May 2012.
Collectively, the four All About websites attract over 180,000 monthly visits and generated over 4.5 million page views in 2012.
---
Social Media Profile
---
Over 73,000 Facebook Fans.
www.facebook.com/psychologyonline
Over 7,000 Twitter Followers.
Over 13,000 Google+ Followers.
Over 7,500 members (Linkedin Psychology Students Group).
Pinterest (24 Boards, 500+ Pins, 700+ Followers).

http://pinterest.com/psychology/
YouTube Channel (1,500+ Subscribers, 30,000+ Video Views).

http://www.youtube.com/learnaboutpsychology
---
A Unique Marketing Approach
---
All-About-Forensic-Psychology.Com offers unique, well-priced, custom-designed and targeted advertising options to a small number of selective clients.
All-About-Forensic-Psychology.Com was not established as a "commercial" venture. It is a free and comprehensive information resource driven by a passion for psychology which is open to anybody regardless of what their connection with psychology happens to be; student, educator, professional or general interest.
It has taken years of hard work and commitment to build the very high profile, trust and authority the website and social media channels enjoy today.
I have turned down countless advertising proposals for services and products which I sincerely believed were not of sufficient relevance or quality to be of complementary interest to my visitors.
With this in mind, I am only interested in working with a small number of selective partners, who want to create win-win-win (advertiser-visitor-All-About-Forensic-Psychology.Com) promotional partnerships.
Rates:
Ad rates are based on:
Coverage (page specific/site-wide, social media exposure)
Creatives (ad format, size etc)
Placement (home page, above the fold etc)
I essentially do a bespoke campaign for each client which aims to maximize exposure via high traffic content pages on the main website and across supporting high profile social media portals.
If you are looking to promote anything connected with psychology, there is simply no other platform which can offer this level of highly focused exposure.
If you are interesting in pursuing the promotional opportunities available on All-About-Forensic-Psychology.Com please complete the form below and I will get back to you as soon as possible.
All the very best
David
---
Go From Forensic Psychology Advertising Back To The Home Page