December 2007





A very warm welcome to the December 2007 edition of the All About Forensic Psychology Newsletter.
In This Months Edition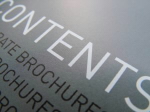 What's New
Talking Point
Coming Soon
And Finally
---
What's New
---

The Forensic Psychology Blog
The biggest change since the last newsletter was the launch of the new Forensic Psychology Blog. I decided to host the new blog on Blogger in order to utilise and employ all the interactive features that this platform provides e.g. reader comments, RSS capability, e-mail updates etc.
The existing website based forensic psychology blog will still be used to alert readers to website updates but to get a regular fix of news from the wonderful world of forensic psychology this is now the official forensic psychology Blog.
Never miss a Forensic Psychology Blog Post
Click Here To Subscribe Via e-mail
Click Here To Subscribe Via RSS Reader
---
Talking Point
---

I'd be very interested to know what people think about a story I came across a couple of days ago.
The story surrounds a class of senior forensic science majors at Dunquesne University who contacted and corresponded with the serial killer Keith Hunter Jesperson for a class project. Keith Hunter Jesperson murdered at least eight women between 1990 and 1995.
Background To The Project
The idea for the project was put forward by course teacher Ronald Freeman as a way of providing students with an alternative perspective on forensic investigation. "In school, they talk to professors, scientists, and I'm an ex-cop. They get our perspective on the criminal justice system. I thought, 'Why not try to look at it from a different side?'"
I've just done a detailed post on the forensic psychology blog regarding this story which includes a series of audio and video links.
You can get full details and read the forensic psychology blog post in full by Clicking Here
---
Coming Soon
---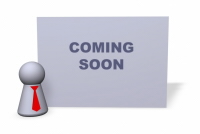 Forensic Psychology 2.0
A major project I have been working on the last few months has been to produce a definitive information resource for anybody who falls into one or more of the following categories:
Anybody interested in finding out more about forensic psychology.
Anybody thinking of studying forensic psychology.
Anybody currently studying forensic psychology.
Anybody thinking of a career within forensic psychology.
Anybody currently working within forensic psychology.
Forensic psychology service providers.
Although there is still a great deal of work to do, the finished article will be in the form of an e-book, a format chosen to provide the reader with an interactive Web 2.0 experience. A primary benefit of offering an electronic version of the book is that all the information links and resources can be accessed instantaneously and updates and additional resources can be accessed via a dedicated page on the main forensic psychology website.
I intend to upgrade the bandwidth on the forensic psychology Website so that I can provide what in effect will be a mini forensic psychology Myspace/Facebook. This will allow those who purchase the book to create their own profile, write guest articles, instigate group discussions etc, all of which will hopefully further stimulate their interest in the subject, as well as helping them to fulfill their goals e.g. making their CV/resume stand out from the crowd.
Contents:
The book's material will be organized around the following areas/questions. (not an exhaustive list and in no particular order).
What Forensic Psychology is, what it isn't.
What can I expect to study on a Forensic Psychology course?
Where can I study Forensic Psychology (UK, USA, International)?
Professional requirements.
The forensic psychologist in focus.
Forensic Psychology Work experience.
Forensic Psychology Social networking.
Where can I access quality Information; most likely organized by topic and medium e.g., best blogs, websites, journals etc.
Excelling as a Forensic Psychology student (tips & advice).
Conducting quality Forensic Psychology related research (tips & advice).
Getting a Forensic Psychology related paper published (tips & advice).
Forensic Psychology is in the 'real world.'
Expert Guidance
I intend to write this new and unique forensic psychology book in conjunction with Dr. Christopher Cronin. If you have read any of the previous Forensic Psychology newsletters, you'll know that Professor Cronin has written a number of excellent and very useful guest articles.
Dr. Cronin is a licensed clinical psychologist who has held academic positions in Europe (University of Maryland, Munich Campus), Australia (Flinders University of South Australia) and the United States (Transylvania University and Saint Leo University).
He has practiced forensic psychology since 1991 conducting competency to stand trial evaluations and criminal responsibility evaluations for the Commonwealth of Kentucky.
He is Professor and Director of Graduate Training at Saint Leo University in Florida and has conducted over 1800 court-ordered forensic evaluations in the Tampa Bay area.
I hope to announce further deatils of the book in the next edition of the forensic psychology newsletter sometime in the New Year. I will also post any relevant announcements on the forensic psychology blog.
---
And Finally
---
It just remains for me to wish you and your family all the very best for the holiday season and 2008.
Dave Webb BSc (hons), MSc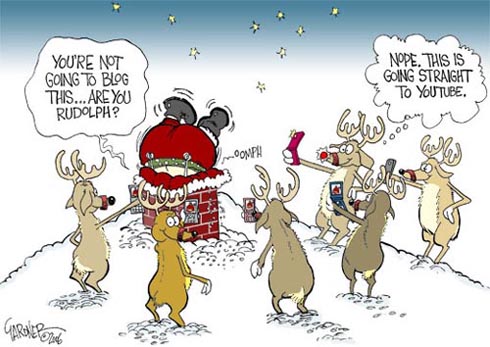 ---