Forensic Psychology Newsletter

Issue 2: May 2006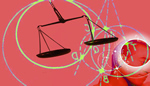 ---

A very warm welcome to the second edition of the all about forensic psychology newsletter.

This newsletter contains graphics that most of you will be able to see, along with links that you can access should you wish to do so.

If you can only see text, this means that your e-mail software cannot read HTML (this just means that the newsletter cannot be read as if it were a web page). You'll still get all the content, although it won't be as easy on the eye, for instance you'll see a series a code where the picture, graphic or link would be.

The first newsletter went out in January and I was hoping to get this one out by March or April, so apologies for the delay.

In addition to my teaching commitments I've also been busy giving the website a bit of a face lift, which includes a much more comprehensive forensic links section. I'm also trying to ensure that I post at least one new forensic psychology blog entry per day.

The level of interest in the site has taken me by surprise and I'd like to take this opportunity to thank everybody who got in touch either to say hello or to recommend new links and specific forensic/criminal justice degree programs etc.

In response to a number of suggestions I received, I'd like to incorporate an announcement page on the website, that can cover any topic related to the wonderful work of forensic psychology.

Perhaps you'd like to let people know about the research you're involved in. What do you think about the protrayal of criminal profilers in films and on TV? What do you like most about forensic psychology? The potential list is endless really.

If you'd like to have your say and see your name in lights on the website, you can access the link to the contact me form at the bottom of the page.


---
Featured Website Article

In each newsletter I intend to post an article style version of something that is covered on the website.

As the website grows I hope this will prove to be an easier way of accessing reference material, particularly for students searching for information for a paper or assignment. As this is the first of these articles, I thought it would make sense to begin with the what is forensic psychology material.

Please feel free to use any of the material covered in the article but remember to cite the source. This is particularly important for any academic work you do.

The APA style citation for the following article is:

David, Webb (May 2006). What is forensic psychology? All about forensic newsletter 2. Retrieved from https://www.all-about-forensic-psychology.com/

What is Forensic Psychology?

When my students arrived for their first lecture, I would always start by giving them 10 minutes to write down an answer to this question.

Before reading on, why not quickly write down what you think forensic psychology is.

The reason I did this was because despite the fact that every single undergraduate psychology student (about 180 of them) chose to do the forensic psychology course form a list of optional courses; not one of them came to see me in advance to ask what the course was about.

Now bear in mind students chose their optional courses well in advance of the start date, and in order to make an informed choice they were all strongly advised to speak to the lecturer running the courses they were interested in before making a final decision.

So why the no show?

I suspect, actually I know because I discussed it with the students afterwards, that they didn't feel they had to find out what forensic psychology is, because they already had a preconceived idea. I mentioned that at the start of the first lecture I would give students 10 minutes to write down an answer to the question what is forensic psychology. What I didn't mention, however, is that after about 2 minutes I would ask for their attention and apologise for forgetting to tell them that they weren't allowed to use the words serial killers or silence of the lambs in their answer. It was usually as this point that most of the writing in the lecture theatre stopped.

If you're thinking I would have stopped writing as well, please contain your disappointment and don't rush off just

yet. The answer to the question, what is forensic psychology may not quite be what you thought, but that doesn't mean that the subject has to be any less engaging.

The first thing to appreciate when addressing the question is that even psychologists in the field are divided as to what the answer is.

The division of criminological and legal psychology within the British Psychological Society argued for twenty years as to whether their members should be entitled to call themselves Chartered Forensic Psychologists. It was finally agreed that they should, however, there still remains a great deal of debate and controversy surrounding the issue.

The central problem is that its members are drawn from a wide range of disciplines, so it is always difficult to state what the boundaries are when you talk of Forensic Psychology.

A fragmented discipline?

Psychologists in the prison/correctional services.

Clinical psychologists in special hospitals & the psychiatric services.

Educational psychologists

Occupational psychologists

Academics

Now while it is important to acknowledge that this fragmentation of role exists, it is just as important to realise that these different groups are linked to forensic psychology because their work, expert knowledge or research activity is somehow connected with the law.

This legal connection makes perfect sense when you consider that the word forensic comes from the Latin forensis, which literally means appertaining to the forum, specifically the imperial court of Rome. So in essence:

The debate as to what is and what isn't forensic psychology rests primarily on the nature of psychology's relationship with the legal system.

Let me give you an example, imagine 2 clinical psychologists meet at a conference and they begin talking about the work they do.

The first psychologist tells the second that she recently gave expert testimony in court arguing that the defendant in a murder case was criminally insane; the judge and jury agreed and having been found guilty on the grounds of diminished responsibility the defendant was going to be sent to a secure psychiatric unit.

Now there's a coincidence the second psychologist says I work in the unit where they're sending him, so I'll be dealing and treating this guy when he arrives.

So here you have a situation where 2 psychologists are linked to the legal system by way of a legal decision and you could argue, therefore, that both deserve to be seen as engaging in Forensic Psychology. However, there's a crucial difference.

The first psychologist actually helped inform the legal decision based on her psychological knowledge and expertise.

The second psychologists' involvement on the other hand arose as a consequence of a legal decision that she had no direct influence over.

My preferred forensic psychology definition acknowledges this key distinction, namely:

That branch of applied psychology which is concerned with the collection, examination and presentation of evidence for judicial purposes' (Haward 1981).

If you adopt this definition you are stating categorically that Forensic Psychology relates to:

The provision of psychological information for the purpose of facilitating a legal decision (Blackburn 1996).

So in the case of our two psychologists, strictly speaking only the first can be said to be engaged in Forensic Psychology.

Not everybody would agree with this, because there is a school of thought that would claim that any activity that links psychology to the law deserves to be described as Forensic.

Summary

In answering the question, what is forensic psychology we have discovered that:

In essence, forensic psychology refers to the application of psychology within a legal context.

The debate as to what is & what is not forensic psychology relates to the nature of this legal application & the level at which it is applied.

And this debate raises a number of questions that you need to think about. In particular:

The boundaries of forensic psychology?

The role of the forensic psychologist?

The credibility of forensic psychology


---
Free Degree Information

Whether you're just starting out on your adcademic career path or you're thinking of post graduate studies, you certainly won't be spoilt for choice.

The following links all provide free Information on degrees, programs and courses from top colleges and universities.

FreeDegreeInfo.com
Free School Finder
University of Phoenix. Click here for free information.
Criminal Justice and Legal Degrees - DirectDegree.com
Free Scholarship Information
The following link will allow you to access the Internet's leading scholarship search engine whih is recommended by more than 18,000 career guidance counselors and financial aid officers.

Find free money for college or an advanced degree. Search now!
---
It's Your Call
In this section of the newsletter, I'll be posting a hypothetical question designed to get you thinking critically about key issues within forensic psychology.

I'm re-posting the question from newsletter one as it only went out to a handful of people first time round.

It's the question that I get my students to address when they've reached the end of the offender profiling part of their forensic psychology course.

If you were the lead detective in the search for a high profile serial killer, would you employ the services of an offender profiler as part of your investigation? If so, why?, If not, why not?

There are no right or wrong answers here, so why not share your thoughts on this particular topic and I'll post your replies either on the main website or in a future edition of the newsletter.


---
Study Forensic Psychology Online
In addition to sharing my interest in forensic psychology through the main website and this newsletter, I have also written and personally tutor a 9 week online course.

Adapted from the material I wrote, developed and delivered to undergraduate psychology students, this particular course assumes no previous knowledge and is aimed at anyone with an interest in forensic psychology and a willingness to consider, discuss and debate the major issues raised.

The course has been designed in the spirit of learning for the sake of learning and will provide a solid foundation for anyone interested in pursuing forensic psychology in greater depth at college or university.

I passionately believe that online learning should be as intellectually stimulating and rewarding as any other form of learning.

As with any academic course students are expected to work through directed support material as a way of engaging with the key issues under review. In addition, they also have the opportunity to interact with their tutor (me) and the other students on the course. How is this achieved?

Course Journal

Integral to this course is the journey you take. The journal is your private record of notes, thoughts, questions and answers, shared only with me your tutor.

Live Chat

Throughout the course there will be live chat sessions where you can talk with me and other students.

Time Commitment

You will spend between 2 to 4 hours a week on the course, more if you want to follow through with the references and further activities available.

Support

Throughout the course you will have full tutor support. At any time you can communicate through e-mail directly, or you can raise your questions in the discussion forums.

Cost

Only £90 approximately $155 (USD). The course begins at various times throughout the year.

Click Here For More Details On The Forensic Psychology Course


---
Best On The Web
This section of the newsletter will cover both academic resources and great free stuff.

Project Gutenberg

An amazing collection of 17,000 free books. Free because of copyright expiry, you can get hold of just about every classic going. Plenty to look at in the world of psychology as well. I've just downloaded and started to read

Pathology of Lying, accusation, and swindling: a study in forensic psychology by Mary Healy.

It might have been written in 1915 but I'm interested to see if there are any theoretical links to more contemporary research e.g. the social behaviour of psychopaths.
---
And Finally

I really hope that you've enjoyed reading this newsletter. If you think your friends might be interested in taking a look, please feel free to forward it to them.

If you're reading this on the recommendation of a friend and would like to receive all the future editions, you can subscribe for free by visiting the main forensic psychology website (see link below).

Hopefully the next edition of the newsletter will be sent out in the next month or so.

Until then, all the very best.

Dave Webb BSc(hons), MSc

Click Here To Visit The All About Forensic Psychology Website

Click Here To Contact Me