The Forensic Psychology Directory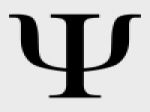 The Forensic Psychology Directory allows indivduals to showcase their work, research, books, consultancy skills, areas of expertise, academic programs etc. If you are looking to promote anything connected with the application of psychology within a legal context there is simply no other platform which can offer this level of highly focussed exposure, quality, professionalism and attention to detail.
The Forensic Psychology directory provides a unique opportunity to access a very large and continually growing target audience.
Since the launch of the All About Forensic Psychology Website in December 2005 visitor numbers have increased every month. In October 2006 the website received 12,324 hits and a total of 27,270 pages were accessed.


---
Maximum Exposure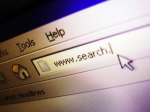 Every day thousands of people worldwide conduct online searches for information about Forensic Psychology. To get an idea of just how many, check out the Yahoo keyword selector tool. Click on the following link and type forensic psychology into the 'get suggestions for' box.
http://inventory.overture.com/d/searchinventory/suggestion/
At the time of writing over 6000 searches were conducted in September 2006 for forensic psychology, and that's just one search term from one search engine.
Aware of the need for a detailed subject specific resource, the All About Forensic Psychology website, not only provides comprehensive quality content but is also designed to generate maximum exposure.
---
Search Engine Optimisation
Every page on the website has been built around a common keyword used by people searching for information on forensic psychology and has been designed for search engine optimisation (Google, Yahoo, MSN, Ask etc).
Try this out: Click Here To Visit Google and type forensic psychology blog into the search box. You'll see that on page 1 of over 900,000 results, the All About Forensic Psychology website has a very clear presence (4 listings in the top 10). This includes the number 1 and number 2 spot, as well as the forensic psychology swicki.
Designed for the website, the forensic psychology swicki is the only search engine in the world dedicated to forensic psychology. In addition to providing a link to the All About Forensic Psychology home page, if present, the search results will always list information available from the All About Forensic Psychology website first.
In addition to Google, The All About Forensic Psychology Website also has first page listings on all the other major search enines i.e. MSN (Live Search) Yahoo and Ask. Keywords associated with these top listings include:
Forensic Psychologist
Forensic Psychology Books
Forensic Psychology Conferences
Forensic Psychology Course
Forensic Psychology Newsletter
Forensic Psychology Website
---

To guarantee first page exposure on Google for the search term forensic psychology I pay for a sponsored link. To see this for yourself, Click Here To Visit Google and type forensic psychology into the search box. On the results page, You should be able to see the sponsored link [Forensic Psychology - Great New Website, Get All The Information You Need For Free]. This listing will be at the very top or on the right hand side of the search results.



The All About Forensic Psychology Website is also listed on all the major psychology information sites e.g. Psych Central, Wikipedia, AmoebaWeb and psychology.org. If you go to the psychology.org listing, you'll see that it has attracted over 2000 hits since it was listed last December.
http://www.psychology.org/links/Environment_Behavior_Relationships/Forensic/
A series of articles based on the content of the site e.g. what is forensic psychology have been submitted to the major online articles directories. Each article has a link back to the All About Forensic Psychology website. From one article directory alone this has resulted in over 4000 viewings.
https://EzineArticles.com/?expert_bio=David_A_Webb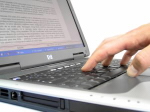 Repeat visits and recommendation are the cornerstone of any successful website. In addition to high quality content, the All About Forensic Psychology website offers interactivity, another key component by which top sites are judged.
Visitors have the opportunity to subscribe to the free newsletter, sign the guest book, contribute to forum discussions, read the dedicated blog, either via the website or via RSS feed, and send site recommendation e-mails to their friends and colleagues.
The latest innovation, is the extremely popular forensic psychology toolbar, an easy-to-use group of buttons that sit in the users Internet browser for quick and easy access. Among other things, the all about forensic psychology toolbar allows you to access quality forensic psychology links, receive the latest psychology news and articles from psychology today and of cause provides an instant link back to the All About Forensic Psychology website.
The toolbar is quick and easy to download and is provided completely free of charge.
http://forensicpsychology.forumtoolbar.com/


---
Directing Visitors To The Forensic Psychology Directory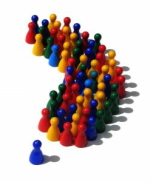 There is a very good chance that visitors to the website will access the forensic psychology directory, but to make this even more likely a number of things will be in place when the directory is launched. These things include.
A link to the forensic psychology directory on the website homepage
A Footnote link to the forensic psychology directory on every page on the    website
A link to the forensic psychology directory in every Forensic Psychology    Newsletter
A link to the forensic psychology directory on the Forensic Psychology Forum
Forensic psychology Directory related announcements on the Forensic    Psychology Blog
Forensic Psychology Directory Listings
A forensic psychology directory listing costs just $85 per year, which includes:
Name
Photograph
Personal Statement (150 words maximum)
Contact Details
One URL Link
It is possible to have a forensic psychology directory listing with additional word space, photographs, URL links, etc. Prices available on request.
---
Forensic Psychology Directory Listing Example
---
Christopher Cronin , Ph.D.
Christopher Cronin received his BS in psychology at the University of Wisconsin, Madison and his MA and PhD in clinical psychology at the University of Delaware. He completed his internship at the University of California, Davis in the Department of Psychiatry at the University Medical Center in Sacramento; and completed a Post-doctoral certificate in Clinical Psychopharmacology at Fairleigh Dickinson University.
Dr. Cronin is a licensed clinical psychologist who has held academic positions in Europe, Australia and the United States. He has practiced forensic psychology since 1991 conducting competency to stand trial evaluations and criminal responsibility evaluations for the Commonwealth of Kentucky. He is Professor and Director of Graduate Training at Saint Leo University in Florida and has conducted over 1800 court-ordered forensic evaluations in the Tampa Bay area. Professor Christopher Cronin is author of the book Forensic Psychology.
Contact via e-mail: christopher.cronin@saintleo.edu
Click Here For Further Details
---
Other Advertising Options
---
The Website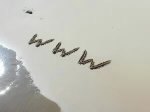 There are 2 advertising formats available on the All About Forensic Psychology website.
Text links
For example:
Explore the undergraduate and graduate programs at the University of Phoenix. Click here.
Block links
For example:
---
Ivy League Applicants
:
Top schools reject 80-90% of candidates. Don't be one of them!
To visit the web's best resource for college and university applicants   Click Here!
---
Price Guide
Primary pages refer to the top three visited webpages on the All About Forensic Psychology website. These are the home page, the blog page and the links page.
Secondary pages refer to all the remaining high traffic pages on the website.
For advertisers outside the U.S.A, the quoted price is simply recalculated based on the current exchange rate of the currency in question.
---
Primary Page Text Links
---
1 month:     $129.00
3 months:    $359.00 (save $28)
6 months:    $719.00 (save $55)
12 months:   $1299.00 (save $249)
---
Secondary Page Text Links
---
1 month:    $69.00
3 months:   $179.00 (save $28)
6 months:   $359.00 (save $55)
12 months:  $699.00 (save $129)
---
Primary Page Block Links
---
1 month:    $199.00
3 months:   $549.00 (save $48)
6 months:   $1099.00 (save $95)
12 months:  $2199.00 (save $189)
---
Secondary Page Block Links
---
1 month:    $149.00
3 months:   $399.00 (save $48)
6 months:   $799.00 (save $95)
12 months:  $1499.00 (save $289)
---
Advertising Option 2: The Newsletter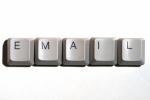 The All About Forensic Psychology newsletter has over 3000 e-mail subscribers worldwide, with new subscriptions being received at a rate of around 200 per week. In addition to a number of regular features, this unique and content rich newsletter includes articles from guest experts in the field of forensic psychology.
In addition to the two advertising formats outlined above (text link and block link) the All About Forensic Psychology Newsletter also offers a third advertising format.
Feature Links
For example, the following feature link appeared in the July 2006 edition of the All About Forensic Psychology Newsletter.
---
ONLINE Master's Degree in Forensic Psychology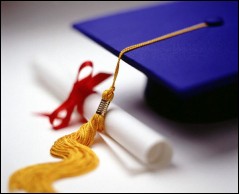 The University of North Dakota's Master of Arts in Forensic Psychology is the first and only program of its kind to be offered online by a nationally recognized, fully accredited university.
This innovative new online course prepares you to apply psychology to legal systems, providing the skills and knowledge required to work in the field of forensic psychology. This includes how to:
Conduct focus groups and assist lawyers in trial preparation and jury    selection.
Assist courts and state agencies in addressing forensic issues such as    child custody, sexual harassment, injury assessment and malingering.
Select and utilize the most appropriate instruments for forensic    assessment or evaluation.
Testify as an expert witness.
Provide agencies with research-based program evaluations.
After successful completion of the 34-credit program, you are qualified to work as a master-level forensic psychologist in such areas as private practice doing trial consulting or program evaluation, or work in city, county, state and federal government agencies, and in hospitals.
Online courses will be offered every fall, spring and summer semesters. Courses in the program include: psychology and the law; foundations of forensic psychology; diversity psychology; behavior pathology; advanced social psychology; and psychological profiling and criminal behavior.
To get accepted into the program, applicants must have a bachelor's degree from an accredited university with a minimum GPA of 3.20. New applications are accepted every fall semester. The application deadline for the Fall 2006 semester is August 1. If you prefer to start the program in Fall 2007 or later, the application should be made prior to January 15 of that calendar year. Space is limited. For more information, contact UND Continuing Education toll-free at 877-450-1842.
To Learn More Visit http://www.conted.und.edu/ddp/mafp./
Or contact:
Jennifer Swangler,
Marketing Coordinator
Division of Continuing Education
University of North Dakota
Skalicky Tech Incubator, Room 165
4300 James Ray Drive, Stop 7131
Grand Forks, ND 58202-7131
Phone: 701-777-6374
Fax: 701-777-0569
e-mail: jenniferswangler@mail.und.edu
---
Price Guide
---
Price per Issue
---
Text Link:       $149.00
Block Link:      $225.00
Feature Link:   $449.00
---
All advertisers will be invoiced via our secure transaction partner PayPal. PayPal provides a fast, easy and secure way to send and receive payments worldwide. If you would like more information just click on the PayPal logo above.
If you have any advertising questions or require any further information regarding directory listings, you can get in touch via the following link.


Go From The Forensic Psychology Directory Back To The Home Page