The Forensic Psychology Forum
Many thanks to all of you that got in touch to say that you'd like to see a forensic psychology forum on the site. It's something I'd thought about doing but my main reservation was whether I'd have the time to ensure that it was properly moderated and maintained.
What I intend to do, therefore, is try it and see. If it works well and proves to be popular, I'll ask for volunteers to help moderate the boards.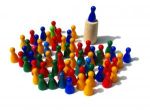 I want the forum to be as accessible as possible, so please feel free to include both academic and non academic posts. The only stipulation is that the topic relates to forensic psychology and related disciplines.
As always, I look forward to finding out what people have to say about this fascinating topic area.
All the very best
David Webb BSc (hons), MSc
"Good communication is as stimulating as black coffee, and just as hard to sleep after" (Anne Morrow Lindbergh)