Interrogation
This special page on-interrogation is derived from the 2006 National Defense Intelligence College Press publication "Educing Information - Interrogation-Science and Art".
In the foreword, this timely publication is described as a profoundly important book because it offers both professionals and ordinary citizens a primer on the "science and art" of both interrogation and intelligence gathering.
Key information and scientific papers from "Educing Information" will be made available as a series of PDF documents which you can read and download for free. This interrogation page is, therefore, work in progress, so keep checking back for updates.
---
Approaches to Interrogation in the Struggle against Terrorism
---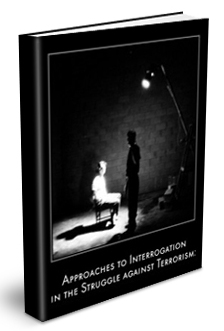 You can read and download this publication for free by Clicking Here
---
U.S. Experience and Research in Educing Information: A Brief History
---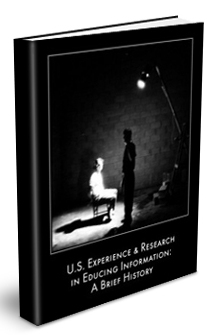 You can read and download this publication for free by Clicking Here
---