Taking Part in Psychological Research
A very useful way to understand the concepts, issues and variables that researchers study in relation to the application of psychology in a legal context; and any other psychological context for that matter, is to participate in their investigations.
If you are doing a degree in psychology, forensic psychology, forensic science, criminal justice or any other related discipline, it is highly likely that a compulsory aspect of your degree course will be to carry out your own research project. With this in mind, a major benefit of becoming a research participant is not only do you get to see research methodology and various methods of data collection in action but these studies may also give you some ideas for your own investigation.
If you are new to research methods and conducting psychological research or need a quick refresher, I have put together a couple of tutorials that you might find useful.
You can access an experimental design tutorial via the following link.
For advice on getting started with your psychological research project just click on the following link.
Listed below are a variety of psychological research projects that require participants. I have also listed academic institutions that actively recruit research participants for psychology experiments and psychological research, some of whom pay their research participants for their time.
---
Exploring Mental Effort
---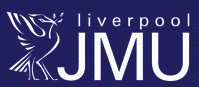 Jenna Roberts is a research assistant at Liverpool John Moores University (UK) and is currently recruiting research participants for an experiment investigating motivation and mental effort. The study requires right handed male and female volunteers aged between 18-40.
Participants will be expected to complete a word task on a computer whilst a number of physiological measures are recorded. Using specialised equipment, EEG, ECG and blood pressure data will be gathered. You will also be required to complete a few short questionnaires.
Testing will take place in a lab at The Henry Cotton Campus and the experiment lasts a maximum of 1.5 hours. Most of this is just set up time though. Participants will be compensated for their time in the form of a £10 Amazon voucher.
For further details, please go to www.psychologyparticipants.co.uk
---
Eyewitness Identification
---
This psychological research study investigates eyewitness identification and is being conducted by Dr Michael Lewis from Cardiff University. If you decide to participate You will be asked to study a face and to pick it out of a line up later. You will also be asked to answer a number of general knowledge questions and to reflect on how confident you are of your answers.
This study will take approximately 5 minutes to complete.
Click Here For More Information
---
The Depravity Scale
---
Dr Michael Welner is self-funding a research project entitled The Depravity Scale. The Depravity Scale research aims to establish societal standards of what makes a crime depraved, and to develop a standardized instrument based on specific characteristics of a crime that must be proven in order to merit more severe sentences. In order to make the results of this very important research generalizable, as large a subject pool as possible is required.
As the research team note: No matter who you are, where you're from, or what your personal and professional experiences are, your opinion counts in this international study to help distinguish what we all can agree on are the worst of the worst crimes.
The web-based research survey only takes about 15 minutes to complete. All of your responses are kept confidential and no personal information is ever released.
Click Here For More Information
---
The University of Dundee: School of Psychology (Scottish/UK Participants only)
---
As an active and leading research establishment, the Psychology Department at Dundee University is always seeking volunteers to participate in a range of experiments and psychological research studies. The following link will take you to a page that has been designed to advertise these opportunities and facilitate the recruitment of reliable and motivated volunteers.
The psychology department at the University pays volunteers for participating in the psychology studies (usually about £5-6 per hour). A wide variety of studies on language, memory, vision, perception of social groups are often available.
You can sign-up to be added to an e-mail list that announces new experiments when they become available and you can register your details online.
Click Here For More Information
---
The University of California, Berkeley Psychology Department: Research Subject Volunteer Program
---
The University of California Berkeley is known worldwide for its outstanding research and the Department of Psychology adds to that reputation with a long history of important, breakthrough work. The Research Subject Volunteer Program (RSVP) gives you a chance to participate in this research. As a participant in RSVP psychology studies, you help the department's faculty, post-doctoral researchers, and graduate students answer important questions. Your participation offers you a chance to learn more about yourself and the latest discoveries and ideas in the exciting field of psychology.
To encourage you to apply to and take part in individual projects, when you participate as a subject in a study you may be offered a thank you gift donated by our sponsors or a check payment in recognition of your contribution. It is your choice to volunteer, or not, for any particular study. If you chose, you may end your participation in a study or in the RSVP at any time. Current psychology research volunteer opportunities include:
University of California Berkeley Study of Individual Differences in Fundamental Emotion Processes. Participants will be asked to watch videoclips on a TV while their physiological responses (e.g. heart rate, skin temperature) are being monitored. Compensation: $40 - $60 (two hour laboratory session plus approximately one hour long online questionnaire).
Click Here For More Information
---
BBC Surveys and Psychology Tests
---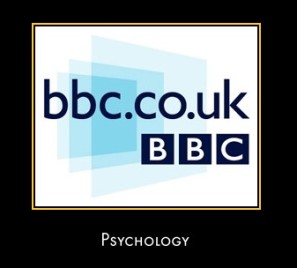 The always excellent BBC website has a page dedicated to psychology surveys and tests. You can participate in a number of intriguing studies including an experiment to test whether your senses overlap, an experiment test to whether you hear colors, a test to you discover if you are a Big Thinker, an Idealist or another of 16 personality types, and many more.
---
Looking For Psychology Research Participants?
---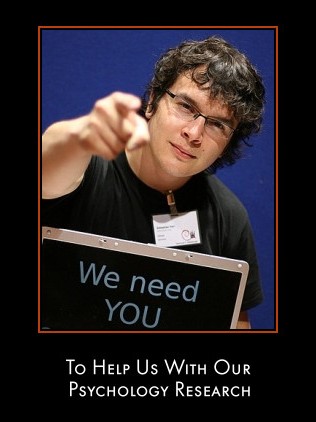 (photo Credit: Aigars Mahinovs)
Looking to recruit psychology research participants? Promote your study for free on The All About Psychology Website. See following link for more details.
Psychology Research Participants
---