The Forensic Psychology Forum


Many thanks to all of you that got in touch to say that you'd like to see a forensic psychology forum on the site. It's something I'd thought about doing but my main reservation was whether I'd have the time to ensure that it was properly moderated and maintained.
What I intend to do, therefore, is try it and see. If it works well and proves to be popular, I'll ask for volunteers to help moderate the boards.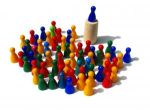 I want the forum to be as accessible as possible, so please feel free to include both academic and non academic posts. The only stipulation is that the topic relates to forensic psychology and related disciplines (forensic science, profiling etc) in some way, shape or form.
As from November 2006 I will using a brand new, bigger and better forum platform. Many thanks to everybody who contributed to the old forum.
As always, I look forward to finding out what people have to say about this fascinating topic area.
All the very best
David Webb BSc (hons), MSc
"Good communication is as stimulating as black coffee, and just as hard to sleep after" (Anne Morrow Lindbergh)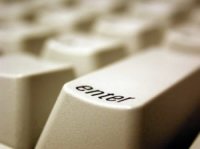 Click Here To Visit The Forensic Psychology Forum
---
The All About Forensic Psychology Toolbar
Another way I've made the website more interactive is to put together a custom made forensic psychology toolbar. As most of you will probably know, a toolbar is an easy-to-use group of buttons that sit in your Internet browser for quick and easy access.
The forensic psychology toolbar allows you to search the web, access forensic psychology links, receive psychology articles and tune into BBC Radio 4 so that you can listen to great psychology programs such as all in the mind.
Anybody interested in psychology should find the toolbar a useful and interesting resource. It's completely free to download and please rest assured that the toolbar is totally spyware and pop-up free.
To get hold of the forensic psychology toolbar, just click on the following link
http://forensicpsychology.forumtoolbar.com/


---
---
Back To Top Of The Page

Forensic Psychology Forum Back To Home Page