Highlights this month include details of an excellent new online forensic psychology Masters course available from the University of North Dakota and an article written exclusively for the newsletter by psychology professor and distinguished author Christopher Cronin.
This newsletter contains graphics that most of you will be able to see, along with links that you can access should you wish to do so.
If you can only see text, this means that your e-mail software cannot read HTML (this just means that the newsletter cannot be read as if it were a web page). You'll still get all the content, although it won't be as easy on the eye, for instance you'll see a series of code where the graphic would be.
I hope you enjoy reading the newsletter, feedback is always gratefully recieved, so please feel free to get in touch via the Contact Me Form at the bottom of the page.
If you've read the What is Forensic Psychology section of the website, you'll know that my preferred definition of forensic psychology is:
I came across a newspaper article recently that offers a very clear example of this definition being applied.
It relates to the trial of Fred Engel and whether he was legally sane when he killed Susan Wallace and set fire to her home. I'm assuming from the wording of the article that Engel has already pleaded guilty to these charges.
The newspaper report is well worth reading as it demonstrates the nature of psychological testimony and forensic assessment, as well as raising the issue of expert credibility.
To read the report in full you may have to register with the newspaper in order to access the article, but it's free to do so.
The University of North Dakota's Master of Arts in Forensic Psychology is the first and only program of its kind to be offered online by a nationally recognized, fully accredited university.
This innovative new online course prepares you to apply psychology to legal systems, providing the skills and knowledge required to work in the field of forensic psychology. This includes how to:
After successful completion of the 34-credit program, you are qualified to work as a master-level forensic psychologist in such areas as private practice doing trial consulting or program evaluation, or work in city, county, state and federal government agencies, and in hospitals.
Online courses will be offered every fall, spring and summer semesters. Courses in the program include: psychology and the law; foundations of forensic psychology; diversity psychology; behavior pathology; advanced social psychology; and psychological profiling and criminal behavior.
To get accepted into the program, applicants must have a bachelor's degree from an accredited university with a minimum GPA of 3.20. New applications are accepted every fall semester. The application deadline for the Fall 2006 semester is August 1. If you prefer to start the program in Fall 2007 or later, the application should be made prior to January 15 of that calendar year. Space is limited. For more information, contact UND Continuing Education toll-free at 877-450-1842.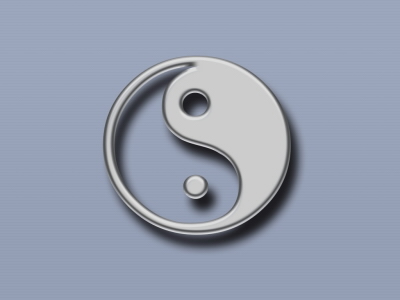 This section of the newsletter is designed to get you thinking critically about key issues within forensic psychology.
In this edition, I want to address the notion of scientific credibility. Please feel free to share your thoughts on this particular topic and I'll post your replies either on the main website or in a future edition of the newsletter.
As a forensic discipline, forensic psychology can be located within the broader discourse of forensic science. However, compared to other forensic specialisms e.g. forensic pathology, forensic odontology etc, forensic psychology is often seen as the poor relation.
As with psychology in general, it is often perceived, particularly by those outside the discipline as soft or pseudo science.
Now while this is often based on a misunderstanding of the practice of psychology, it's not difficult to understand why this viewpoint prevails.
Take for instance criminal profiling, which rightly or wrongly is often presented as a topic within forensic psychology. There are a host of examples where profiling has been shown to be inaccurate. The Washington sniper case being the most obvious example.
Profiles indicated that a white man working alone was responsible. In the event, two black men, John Allen Muhammed and Lee Boyd Malvo were arrested and sentenced to life in prison for the killings.
The American Academy of Forensic Sciences cites accuracy and precision as the cornerstone of professional practice, which makes perfect sense for a society dedicated to the application of science to the law.
Now while it is possible to argue that so called 'hard' sciences can also be found wanting when it comes to accuracy and precision, I'd suggest a more constructive approach, particularly for students of forensic psychology would be to seek out a more balanced view when it comes to defending or evaluating the scientific credibility of forensic psychology.
Criminal profiling represents a very clear case in point. It is too simplistic to state that it's unscientific, period.
For a start, there is more than one approach to criminal profiling, the theoretical principles of which can differ markedly. While it is possible to point to certain explanatory frameworks as subjective and untestable, equally, it is possible to point to objective and testable statistical procedures being employed.
The ability to compare and contrast a range of approaches and evaluate their respective strengths and weaknesses is an effective learning strategy and should be employed as a matter of course within forensic psychology.


---
Expert Article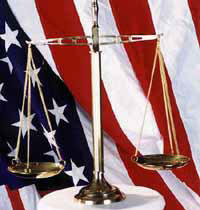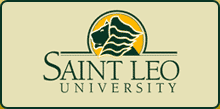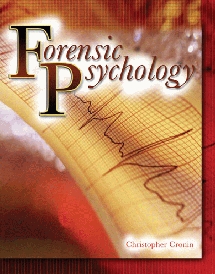 I'm delighted to announce that professor Christopher Cronin has kindly agreed to write a series of expert articles for the All About Forensic Psychology Newsletter.

Christopher Cronin received his BS in psychology at the University of Wisconsin, Madison and his MA and PhD in clinical psychology at the University of Delaware. He completed his internship at the University of California, Davis in the Department of Psychiatry at the University Medical Center in Sacramento; and completed a Post-doctoral certificate in Clinical Psychopharmacology at Fairleigh Dickinson University.

Dr. Cronin is a licensed clinical psychologist who has held academic positions in Europe (University of Maryland, Munich Campus), Australia (Flinders University of South Australia) and the United States (Transylvania University and Saint Leo University).

He has practiced forensic psychology since 1991 conducting competency to stand trial evaluations and criminal responsibility evaluations for the Commonwealth of Kentucky.

He is Professor and Director of Graduate Training at Saint Leo University in Florida and has conducted over 1800 court-ordered forensic evaluations in the Tampa Bay area.

In addition to various journal articles he is the editor of a textbook on military psychology that was recently translated into Chinese.

For his first article, professor Cronin addresses the issue of malingering within forensic assessment. In addition to providing an extremely useful insight into this very important topic area, the article also provides another excellent example of the applied nature of forensic psychology.
---
Addressing The Issue of Malingering Within Forensic Assessment
Forensic psychologists are frequently asked to assist the courts in answering a psycholegal question. The courts may want an opinion on an individual's competency to stand trial or criminal responsibility at the time of a crime.

Other matters can include the extent of a person's psychological injuries or the best custody arrangement for children whose parents are divorcing.

To answer these questions forensic psychologists rely on their clinical skills using interviews and psychological testing. However, unlike in clinical settings, forensic assessment is subject to malingering. Examinees may attempt to either fake good or fake bad in both the interview and testing.

Clinicians typically do not have to concern themselves with malingering in clinical settings since most individuals seeking psychological help do not attempt to portray an inaccurate picture of their situation.

The often-cited study published in the prestigious journal Science in 1972 by David Rosenhan titled On Being Sane in Insane Places is perhaps the exception. Rosenhan asked colleagues to present at admitting rooms in 12 hospitals complaining of hearing voices. The pseudo-patients were admitted, most with a diagnosis of schizophrenia. Rosenhan chided the admitting staff for misdiagnosing his confederates. However, clinicians rarely need to suspect malingering in clinical settings and generally approach clinical interviews with a trusting and therapeutic nature.

The only time I can recall of malingering in a clinical setting was when I was an intake worker at a crisis center in northern California. One particularly cold night a homeless man came to the center feigning mental illness in order to secure a warm bed for the night. When I directed him to the homeless shelter he complained of the dormitory-like arrangements and stated that he preferred a private room!

In a forensic setting, the forensic psychologist must always be wary of the examinee's attempt to malinger due to the secondary gain present in most forensic assessments. An individual may feign mental illness to avoid going to trial, or may fake symptoms in order to be found criminally insane and therefore not guilty by reason of insanity (NGRI). Another instance in which an examinee may attempt to feign mental illness is the evaluation of psychological damages in a personal injury lawsuit.

In these examples the forensic psychologist needs to recognize faked or exaggerated symptoms. Malingering is not an either-or situation. An individual may have incurred psychological damages due to repeated sexual harassment, but may feel compelled to exaggerate their symptoms in order to be believed or as an attempt to win more damages from the defendant. The forensic psychologist must be able to distinguish the actual psychological suffering from the exaggerated symptoms.

In addition to feigning or exaggerating mental illness, forensic psychologists are likely to encounter examinees who fake good, attempting to portray themselves in a positive light. For example, parents involved in a child custody dispute are reluctant to reveal even the most minor faults about themselves fearing that it may jeopardize their chances to gain custody of their children. Similarly, a client referred by the courts for an anger management evaluation may attempt to persuade the forensic psychologist that he has no difficulty controlling his temper even though he was recently arrested for his second road-rage offense.

Applicants for law enforcement positions as well as police officers referred for a fitness-for-duty evaluation may also attempt to fake good.

Forensic psychologists need more than excellent clinical skills to detect the presence and extent of malingering during an evaluation. Many forensic psychologists rely on psychological testing when conducting an evaluation. One of the most frequently used tests is the Minnesota Multiphasic Personality Inventory (MMPI-2).

The MMPI-2 has subscales that may suggest attempts to fake good or fake bad. Other tests have been developed to specifically address the issue of malingering. For examiner, the Miller Forensic Assessment of Symptoms Test (M-FAST) and the Structured Interview of Reported Symptoms (SIRS) are two test designed to detect feigning of symptoms. An example of a brief test used to detect malingering is the Rey Visual Memory Test. This 'test' presents the examinee with 15 common symbols (i.e. 1, 2, 3, A, B, C, I, II, III, etc) and asks the examinee to view the items for one minute and then to recall as many items as possible.

I recall conducting a criminal responsibility examination on a gentleman who had shot and killed another individual. He was using what I'll call the "I don't remember defense." He claimed that he did not remember anything. He could not recall his name, whether he worked, or even how he arrived at the examination I was conducting. When presented with the Rey memory test, he could only recall two items and then generated a few of his own. Normative data indicates that folks with severe brain damage can recall at least eight items. Anything fewer than eight suggests malingering.

Most tests that are designed to detect malingering are based on the assumption that the examinee is fairly naïve and will exaggerate or produce symptoms not generally seen in clinical populations. Another approach is to suggest "that individuals with this type of disorder often display these types of symptoms."

That is exactly how Kenneth Bianchi, the Hillside Strangler, was exposed as a fraud under hypnosis. The detection of his malingering only occurred after two other experts hired by the police were convinced he had Dissociative Identity Disorder (previously referred to as multiple personality disorder). The two experts who were tricked were surprised that Bianchi knew as much as he did about psychology and hypnosis. With more sophisticated examinees, the detection of malingering becomes more difficult. Examinees may even practice to feign illness on psychological tests.

Indeed, recent surveys of attorneys indicate that the majority of lawyers feel they should inform and prepare their clients for any psychological assessment. Attorneys may coach their clients on how to respond to psychological testing and some attorneys argue that it is their ethical obligation to assist their client in this way and failure to do so could be construed as malpractice.

There is a plethora of information available in libraries and on the web regarding psychological tests and strategies for taking these tests.

To summarize, malingering is a constant concern when conducting a forensic assessment. The detection of malingering requires clinical acumen as well as sound psychological assessment.

Tests have been developed to assist the forensic psychologist in identifying malingering. However, no single test should be used as the basis for a forensic decision. Rather, a battery of tests combined with interviews and third party reports can assist the examiner in developing an opinion. As forensic psychology continues to grow, attorneys and other consumers will become more sophisticated about psychological assessment and the potential for successful malingering will continue to increase.
---
Professor Christopher Cronin is the author of the book Forensic Psychology.

The emphasis of the book is to help students understand the practice of forensic psychology. It also serves to outline the career opportunities in this rapidly evolving specialty.

Included are several chapters on the area of legal psychology.

Areas covered in forensic psychology include a chapter on the ethics of psychology and law, an extensive chapter on assessment in forensic practice, criminal responsibility and competency evaluations, child custody evaluations, police psychology, correctional psychology, and evaluations of psychological injury.

Areas covered in the specialty of legal psychology include trial consultation, criminal investigative psychology (detection of deception, criminal profiling, psychological autopsies and use of hypnosis) and eyewitness memory and recovered memories.

A final chapter identifies emerging trends in the area of forensic psychology.

Get More Details Here


---
Forensic Psychology Resources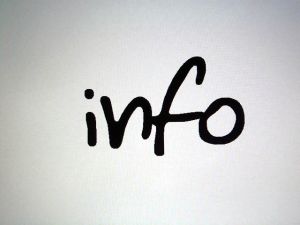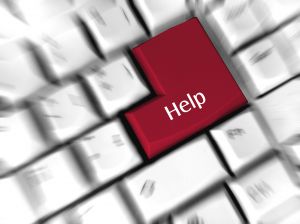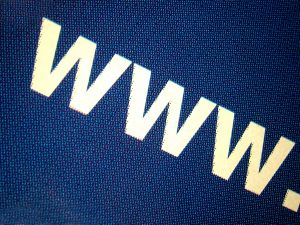 The All About Forensic Psychology website now has a comprehensive collection of high quality psychology and forensic links.
These links should prove particularly useful for students requiring source material for term papers, essays or research projects/dissertations.

Forensic Psychology Links Page

Another very useful resource for anybody who wants immediate access to quality psychology and forensic resources is the Forensic Psychology Toolbar. A toolbar as you're probably aware is a strip of buttons on an internet browser that provide quick access to certain functions.
The Forensic Psychology Toolbar allows you to search the web, gain immediate access the All About Forensic Psychology links page, receive the latest psychology news and articles from psychology today and tune into BBC Radio 4 so that you can listen to great psychology related programs such as all in the mind.
I personally custom made the toolbar and use it myself, so I'm confident that you'll find it useful and the best bit is that you can get hold of it for free.

The Forensic Psychology Toolbar

Another unique resource designed specifically for users of the All About Forensic Psychology website is the Forensic Psychology Swicki.
The Forensic Psychology Swicki is the only search engine in the world dedicated to forensic psychology.

The Forensic Psychology Swicki

In addition to the recommended and essential reading texts that appear on each subject page, I've put together a comprehensive forensic psychology book page.
The books are arranged within 5 categories: General Forensic Psychology Books, Criminal Profiling Books, Psychological Testing and Assessment Books, Understanding the Psychopath Books and Eye Witness Testimony Books.

The Forensic Psychology Book Page


---
Best On The Web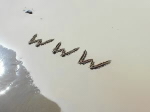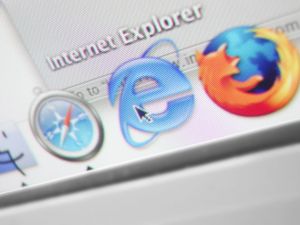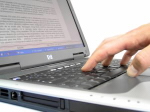 In the last edition of the newsletter, I mentioned Project Gutenberg, a website containing an amazing collection of 18,000 free books.
Free because of copyright expiry, you can get hold of plain text versions of just about every classic going, including some within the field of forensic psychology.
I previously drew your attention to the Pathology of Lying, accusation, and swindling: a study in forensic psychology by Mary Healy (see following).
http://www.gutenberg.org/etext/449
I've since also come across Criminal Psychology; a manual for judges, practitioners, and students by Hans Gustav Gross (see following).
http://www.gutenberg.org/etext/1320
Both books are worth a look, not least because of their historical significance. You can choose to read the books online, or download them for later viewing.
The site is very easy to navigate and has a detailed help section should you need it.
While you are at the project Gutenberg site, don't forget to do a search for free books from your other favourite authors (home page link below).
---
And Finally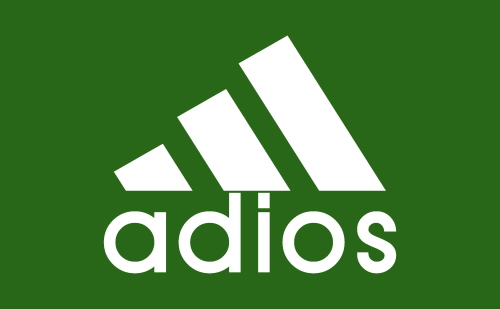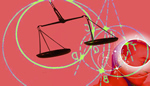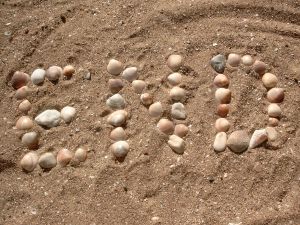 I really hope that you have enjoyed reading the July edition of the All About Forensic Psychology newsletter. If you think your friends might be interested in taking a look, please feel free to forward it to them.
If you're reading this on the recommendation of a friend and would like to receive all the future editions, you can subscribe for free by visiting the main forensic psychology website (see link below).
Hopefully the next edition of the newsletter will be sent out in the next month or so.
Until then, all the very best.
Dave Webb BSc (hons), MSc

Click Here To Visit The All About Forensic Psychology Website

Click Here To Contact Me