Highlights this month include another excellent article written exclusively for the newsletter by psychology professor and distinguished author Christopher Cronin.
This newsletter contains graphics that most of you will be able to see, along with links that you can access should you wish to do so.
If you can only see text, this means that your e-mail software cannot read HTML (this just means that the newsletter cannot be read as if it were a web page). You'll still get all the content, although it won't be as easy on the eye, for instance you'll see a series of code where the graphic would be.
I hope you enjoy reading the newsletter, feedback is always gratefully recieved, so please feel free to get in touch via the Contact Me Form at the bottom of the page.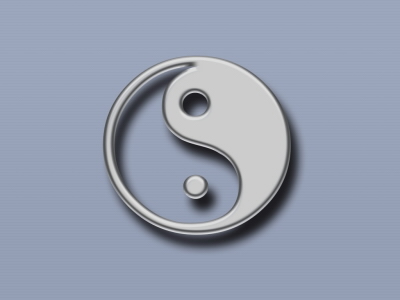 Forensic Psychology and Social Networking
Despite the fact it makes me feel very old, I've finally joined the Myspace revolution and I must say that I'm really glad that I have.
I must confess that I didn't know much about Myspace and my view had been tainted by what I read about the whole social networking thing; for instance, one article I read claimed that visiting social networking sites is akin to getting invited to a party where all the cool kids are going, then showing up and finding out there's no food, no drinks, no band, no games, no pool, nothing. Just a bunch of painful small talk and leering grins.
What I now realise, however, is that the whole point of myspace is just that, it's my space and I can use it in any way that I want. I chose to post my profile on Myspace as a way of promoting the All About Forensic Psychology Website, Newsletter and Blog and the response has been fantastic.
Did you know that over 6,300 people list forensic psychology as one of their main interests on their Myspace profile? These people are from all over the world, some are thinking about studying the topic, some have just started studying it, some have studied forensic psychology in depth, some are actually forensic psychologists and many are just fascinated by the subject in general.
There's is no better way of learning more about a topic than engaging with people who share your enthusiasm; and the beauty of social networking is that it makes it very easy to do just that.
Please feel free to stop by and say hello at my space page.
http://www.myspace.com/forensic_psychology
As with any online activity you should always exercise common sense, particularly when communicating with people you don't know. Visit the Myspace safety tips page for more details.
http://www.myspace.com/Modules/Common/Pages/SafetyTips.aspx


---
Forensic Psychology in The News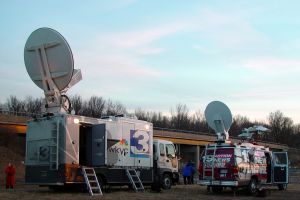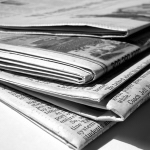 Lie detection Goes High-Tech
If you read the recent All About Forensic Psychology Blog item on key historical figures within forensic psychology, you'll be aware that William Marston was a key figure in the development of the modern day lie detector.
Marston championed the theory that lying induces physiological changes in the person lying; a theory that continues to underpin the 'science' of contemporary lie detectors that measure such things as respiratory rate and heart rate.
To say the issue of lie detection is controverisal is an understatement. Many questions have been rasied regarding the reliability and validity of the polygraph. John Fuerdy of the University of Toronto has gone so far as to dismiss lie detectors as no more valuable than "the reading of entrails" by ancient Roman priests.
In an insightful article by Brendan Koerner, the author notes notes that as far back as 1965, a congressional committee concluded that there was no evidence to support the polygraph's validity; Koerner also cites a 1997 survey in the Journal of Applied Psychology which put the test's accuracy rate at only 61 percent.
It would seem that the latest development within the field of lie detection is through Magnetic resonance imaging (MRI). Based on the premiss that when a person lies certain parts of the brain become active, the commerical use of MRI lie detection has already begun.
To find out more about MRI lie detection just click on the following link to access a recent news article on the topic.
MRI Lie Detection Article

If you'd like to read the Koerner article in full, you can so by clicking on the following link.

Koerner Article


---
Expert Article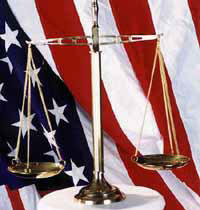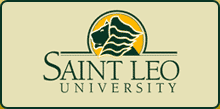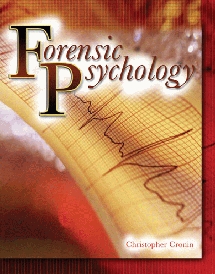 Christopher Cronin received his BS in psychology at the University of Wisconsin, Madison and his MA and PhD in clinical psychology at the University of Delaware. He completed his internship at the University of California, Davis in the Department of Psychiatry at the University Medical Center in Sacramento; and completed a Post-doctoral certificate in Clinical Psychopharmacology at Fairleigh Dickinson University.

Dr. Cronin is a licensed clinical psychologist who has held academic positions in Europe (University of Maryland, Munich Campus), Australia (Flinders University of South Australia) and the United States (Transylvania University and Saint Leo University).

He has practiced forensic psychology since 1991 conducting competency to stand trial evaluations and criminal responsibility evaluations for the Commonwealth of Kentucky.

He is Professor and Director of Graduate Training at Saint Leo University in Florida and has conducted over 1800 court-ordered forensic evaluations in the Tampa Bay area.

In addition to various journal articles he is the editor of a textbook on military psychology that was recently translated into Chinese.

For this edition of the newsletter professor Cronin's article addresses the issue of ethical practice. The article is packed with invaluable information and advice and is quite simply a must read for anybody who is serious about becoming a forensic psychologist.
---
Addressing The Issue of Ethical Practice Within Forensic Psychology
In her book titled, Whores of the Court: The Fraud of Psychiatric Testimony and the Rape of American Justice, Margaret Hagen, an experimental psychologist and professor, contends that mental health professionals testifying in court are "witchdoctors" and "psychoexperts' who mislead judges and juries while chasing the "almighty dollar."

Certainly such a provocative accusation can inspire some doubt regarding the ethical practice of forensic psychology. Indeed, when high profile cases appear in the media pitting one expert's opinion against another, it is not surprising that the public may become suspicious of the role of the experts in court and their motivations.

Starkly opposing expert opinion may suggest that one or both experts are simply performing the role of the 'hired gun', advocating for their attorney's client. What other explanation could possibly exists for two competent professionals to arrive at a professional opinions that are polar opposites. The example of opposing expert opinion is just one illustration of potential ethical conflicts in the practice of forensic psychology.

In my last article, I discussed the need for the forensic psychologist to be sensitive to the possibility of malingering among examinees and indicated that this was one of the differences between the practices of clinical psychology compared to forensic psychology. Another distinction between the two endeavors is the ethical concerns and potential ethical pitfalls.

All psychologists are guided by the Ethical Principles and Code of Conduct, published by the American Psychological Association and recently revised in 2002. The ethical practice of forensic psychology is also informed by the Specialty Guidelines for Forensic Psychologists published in 1991. Psychologists practicing forensic psychology can use these two documents to help clarify ethical questions. Nevertheless, the possibility of ethical dilemmas should be a constant concern for forensic psychologists. The very nature of the practice of psychology within the legal arena can lead to ethical conflicts.

As with the profession of psychology, the legal profession also requires practicing attorneys to adhere to ethical standards. The ethical standards for the practice of law can at times be in direct conflict with the ethical practice of forensic psychology. Lawyers must be their client's advocate and are expected to zealously represent their client.

Lawyers are ethically obligated to fight for what is in their client's best interests. The attorney's zealous representation of their client's best interest can conflict with the forensic psychologist's need for objectivity and scientific rigor. For example, some attorneys have suggested that failure to coach their clients on how to perform on a psychological test can be construed as malpractice, since the attorney failed to assist their client. The coaching of a client on how to take a psychological test is in stark contrast to the ethical behavior expected of a forensic psychologist. Professional guidelines aside, it is obvious that a psychologist should not coach an examinee how to answer psychological test questions.

There are important differences between the ethical practice of forensic psychology and the ethical practice of clinical psychology. Clinicians entering into the specialty need to learn these differences so as to avoid ethical violations. Ethical violations in forensic practice can occur for a variety of reasons, only one of which is the fact the psychologists are functioning in a profession with a different cultural ethic. Weissman and DeBow (2003) provide a comprehensive list of impediments to the ethical practice of psychology. This list includes the following obstacles:

Ignorance of specialized psycholegal knowledge.


Advocacy for a client or advocacy for a particular agenda as opposed to    remaining neutral and objective.


Lack of specialized forensic training.


Assuming that the attorney will provide the expert with the necessary    legal, ethical, and professional information.


Assuming that different jurisdictions are similar in laws and how the laws    are implemented.


Not appreciating the different levels for the burden of proof between    the disciplines and within the legal system.


Economic concerns – psychologists are prohibited from working on a    contingency-fee basis and may feel that their services will not be used    if they do not perform as the hiring attorney requests.


Entering into multiple relationships, such as expert witness and    consultant or expert witness and therapist.


Failure to understand the unique issues associated with confidentiality    and privilege communications in forensic work.


Failure to appreciate the unique role assessment plays in forensic    settings and using inappropriate tests.


Inadequate documentation and failing to recognize the need for    meticulous notes.


Failure to use all appropriate sources of information expected in a    forensic evaluation, such as interviews with third parties.

Forensic psychologists working as experts with attorneys need to address in the form of a written contract potential conflicts of interest and ethical conflicts at the beginning of the business relationship. Lawyers retaining forensic psychologists as expert witnesses may expect a partisan loyalty from their expert. Experts often feel trapped, forced to choose between ethical, impartial testimony and partisan advocacy. Experts who do not conform to the adversarial needs of the retaining lawyer fear the loss of future income and risk gaining a reputation in the legal community as being uncooperative. However, experts who misrepresent the facts, for whatever reason, may face ethical and legal sanctions.

Several professionals have presented suggestions on maintaining an ethical forensic psychology practice. Shuman and Greenberg (2003) recommend impartiality as the best advocacy as a way to strike a balance between the adversarial needs of the trial and the ethical obligations of the forensic psychologist.

This approach assumes that an expert's credibility is crucial if the expert is to serve as an advocate, and that credibility derives from the expert's impartiality. The believability of the expert witness depends largely on how they are perceived by members of the jury.

Downing-Hansen and Goldberg (1999) have proposed a seven-category matrix to use when evaluating ethical and legal dilemmas. Hess (1998) poses a list of 15 questions the forensic psychologist can answer prior to accepting a case as a strategy for avoiding the ethical pitfalls discussed above. Brodsky and McKinsey (2002) have even provided sample letters to assist in the ethical confrontation of an unethical forensic colleague.

Communication between retaining attorneys and forensic psychologists is critical to avoid misunderstandings. Ethical problems can be avoided through continuing education and obtaining consultation and supervision form colleagues who are experienced and perceived as possessing an ethical professional identity.

When confronted with an ethical dilemma, psychologists are encouraged to consult with colleagues in the profession and can call the APA Office of Ethics for guidance.

References

Brodsky, S. L., & McKinsey, R. K. (2002). The ethical confrontation of the unethical forensic colleague. Professional Psychology: Research and Practice, 33(3), 307-309.

Downing Hansen, N., & Goldberg, S. G. (1999). Navigating the nuances: A matrix of considerations for ethical-legal dilemmas. Professional Psychology: Research and Practice, 30(5), 495-503.

Hagen, M.A. (1997). Whores of the court: The fraud of psychiatric testimony and the rape of American justice. New York: Harper Collins.

Hess, A. K.. (1998). Accepting forensic case referrals: Ethical and professional considerations. Professional Psychology: Research and Practice, 29(2), 109-114.

Shuman, D. W., & Greenberg, S. A. (2003). The expert witness, the adversary system, and the voice of reason: Reconciling impartiality and advocacy. Professional Psychology: Research and Practice, 34(3), 219-224.

Weissman, H. N., & DeBow, D. M. (2003). Ethical principles and professional competencies. In I. B. Weiner (Series Ed.) & A. M. Goldstein (Vol. Ed.), Handbook of Psychology: Vol. 11. Forensic psychology. (pp. 33-53). New York: Wiley
---
Professor Christopher Cronin is the author of the book Forensic Psychology.

The emphasis of the book is to help students understand the practice of forensic psychology. It also serves to outline the career opportunities in this rapidly evolving specialty.

Included are several chapters on the area of legal psychology.

Areas covered in forensic psychology include a chapter on the ethics of psychology and law, an extensive chapter on assessment in forensic practice, criminal responsibility and competency evaluations, child custody evaluations, police psychology, correctional psychology, and evaluations of psychological injury.

Areas covered in the specialty of legal psychology include trial consultation, criminal investigative psychology (detection of deception, criminal profiling, psychological autopsies and use of hypnosis) and eyewitness memory and recovered memories.

A final chapter identifies emerging trends in the area of forensic psychology.

Get More Details Here


---
Forensic Psychology Resources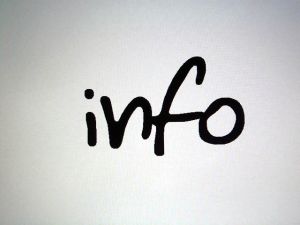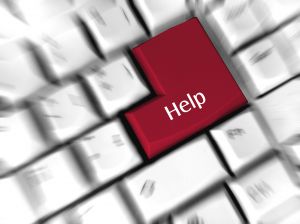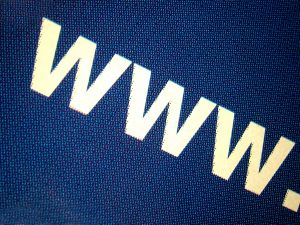 The All About Forensic Psychology website now has a comprehensive collection of high quality psychology and forensic links.
These links should prove particularly useful for students requiring source material for term papers, essays or research projects/dissertations.

Forensic Psychology Links Page

Another very useful resource for anybody who wants immediate access to quality psychology and forensic resources is the Forensic Psychology Toolbar. A toolbar as you're probably aware is a strip of buttons on an internet browser that provide quick access to certain functions.
The Forensic Psychology Toolbar allows you to search the web, gain immediate access the All About Forensic Psychology links page, receive the latest psychology news and articles from psychology today and tune into BBC Radio 4 so that you can listen to great psychology related programs such as all in the mind.
I personally custom made the toolbar and use it myself, so I'm confident that you'll find it useful and the best bit is that you can get hold of it for free.

The Forensic Psychology Toolbar

Another unique resource designed specifically for users of the All About Forensic Psychology website is the Forensic Psychology Swicki.
The Forensic Psychology Swicki is the only search engine in the world dedicated to forensic psychology.

The Forensic Psychology Swicki

In addition to the recommended and essential reading texts that appear on each subject page, I've put together a comprehensive forensic psychology book page.
The books are arranged within 5 categories: General Forensic Psychology Books, Criminal Profiling Books, Psychological Testing and Assessment Books, Understanding the Psychopath Books and Eye Witness Testimony Books.

The Forensic Psychology Book Page

Keep right up to date with events and issues within the world of forensic psychology via the forensic psychology blog. Recent blog items in this regularly updated resource have included.
Forensic Psychology: Key Historical Figures.
Going Beyond The Mo: Criminal Profiling, Jack The Ripper And Signature    Behavior.
Crime Scene Investigation: Understanding The CSI Effect.
Why Do People Make False Confessions?
---
Best On The Web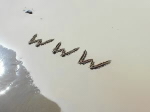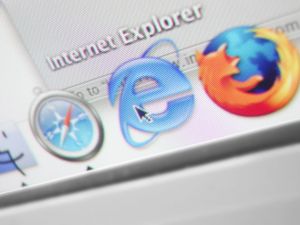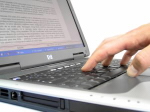 Classics In The History Of Psychology
In case you missed it from the history of forensic psychology page on the main website, I strongly recommend that you the visit the outstanding free internet resource developed by Christopher D. Green at York University, Toronto, Ontario.
You can get hold of the seminal writings of all the key figures in the history of psychology, including those who made a significant contribution to the development of forensic psychology e.g. Wundt and Munsterberg.
http://psychclassics.yorku.ca/author.htm


---
And Finally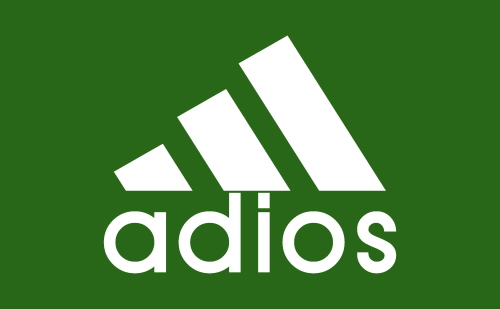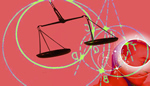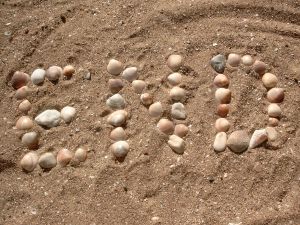 I really hope that you have enjoyed reading the September edition of the All About Forensic Psychology newsletter. If you think your friends might be interested in taking a look, please feel free to forward it to them.
If you're reading this on the recommendation of a friend and would like to receive all the future editions, you can subscribe for free by visiting the main forensic psychology website (see link below).
Hopefully the next edition of the newsletter will be sent out in the next month or so.
Until then, all the very best.
Dave Webb BSc (hons), MSc

Click Here To Visit The All About Forensic Psychology Website

Click Here To Contact Me