Prison Psychology

Prison Psychology
Prison psychology relates to the application of psychology within a correctional setting. Writing in his article "Ethical Concerns Within the Practice of Correctional Psychology", Michael Decaire notes that "The correctional psychologist's primary mission is to assist in offender rehabilitation and reintegration. Additionally, the psychologist enhances staff and inmate safety by promoting a healthy institutional environment."
To help inform and demonstrate how this operates in practice, Marisa Mauro, Psy.D., has written a series of excellent articles about her time working as a psychologist at the California Department of Corrections and Rehabilitation, which you can access via the following links.
My work as a psychologist in prison.
My first day as a prison psychologist.
Insight into my interactions with inmate-patients.
Career Information
USA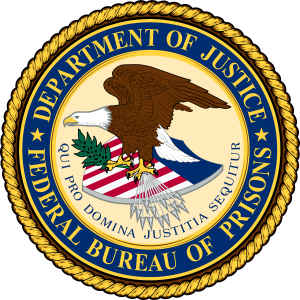 CLICK HERE to learn about career opportunities for clinical psychologists within the Federal Bureau of Prisons.

UK
CLICK HERE for information on working as a forensic psychologist within HM Prison Service.
CLICK HERE for detailed prison psychology job information provided by 'Prospects', the UK's official graduate careers website.

Prison Psychology Articles
DIGNITY IN PRISONS
See following link to read: Bullying, violence, intimidation and suicide – why it's time to rediscover dignity in prisons by Ian Cummins, Senior Lecturer in Social Work, University of Salford (UK).
HOW TO PREVENT PRISONERS FROM ATTEMPTING SUICIDE

See following link to read: How To Prevent Prisoners From Attempting Suicide by Chartered Psychologist Dr. Tammi Walker, Principal Lecturer, Manchester Metropolitan University (UK).
How To Prevent Prisoners From Attempting Suicide

Quality Prison Psychology Links & Resources
The International Association for Correctional and Forensic Psychology (IACFP)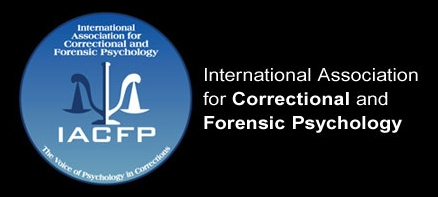 The IACFP is an organization of behavioral scientists and practitioners who are concerned with the delivery of high-quality mental health services to criminal offenders, and with promoting and disseminating research on the etiology, assessment and treatment of criminal behavior.
Click Here to visit the IACFP website.
Inmate Behavior Management: The Key to a Safe and Secure Jail
(Virginia Hutchinson, Kristin Keller & Thomas Reid)

"Inmate Behavior Management: The Key to a Safe and Secure Jail presents six key elements that, in combination, will help jails reduce a wide array of negative, destructive, and dangerous inmate behavior. Jails that fully implement these elements should experience a safer, more secure, and more orderly environment. Once such an environment is established, jail practitioners will have an excellent foundation on which to build an array of inmate programs and services or to develop innovative approaches to operations, if they so choose.

This material was originally published as chapter 9 in the National Institute of Corrections' Resource Guide for Jail Administrators. We have chosen to publish it also as a separate document for use in training programs and for broader dissemination among jail practitioners and others interested in this topic. We hope it will serve as an introduction to the basic elements in managing inmate behavior and encourage jail practitioners to explore these further."
(Morris L. Thigpen, Director, National Institute of Corrections, August 2009)
Click Here for free access to Inmate Behavior Management: The Key to a Safe and Secure Jail.
Essential Prison Psychology Reading
Correctional psychology is an area of specialization that has recently enjoyed explosive growth along with the burgeoning United States prison population and the renewed interest in providing correctional rehabilitation programs that reduce inmate recidivism. This completely revised and updated second edition continues to provide an overview of empirical findings and practices in the field. The text focuses specifically on the psychologist's role within a correctional setting and clarifies the differences in working with inmates and correctional staff from populations more commonly encountered by those working in the field of psychology.
A Handbook for Correctional Psychologists: Guidance for the Prison Practitioner summarizes the state of current relevant research and offers practical advice and examples for successfully transitioning into this environment. Topics covered include: trends in correctional psychology; unique aspects of the correctional work environment; the many roles and opportunities of the correctional psychologist; establishing successful relationships with staff and inmates; assessing malingering through the use of interviewing or psychometric evaluation; and contemplating a career in correctional psychology. 
Written for students and professionals, this book integrates the physical and psychological dangers that are inherent, the stress management principles, and the importance of maintaining supportive outside relationships and activities that will assist the correctional psychologist in overcoming any problems. This book is an excellent way of exposing graduate students to the applied aspects of psychology and/or criminal justice at the graduate level. See following link for more details:
A Handbook for Correctional Psychologists: Guidance for the Prison Practitioner
UK Visitors Click Here
---
Go From Prison Psychology Back To The Home Page