Student Free Stuff
Student Free Stuff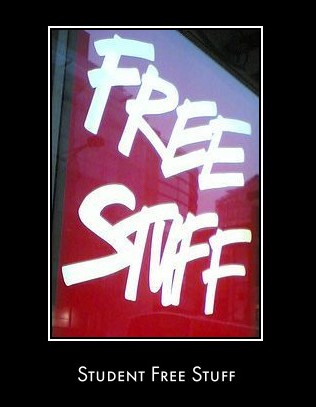 (Photo Credit: Hugovk)
This page will showcase the very best free stuff and academic resources the Internet has to offer.

---
Student's Guide to APA Psychology
---

A must have student free stuff choice for college students. The Student's Guide to APA Psychology shows how to document and format research papers in the style of the American Psychological Association and the American Psychologist. Revised and updated to the new 5th edition of the APA Publication Manual.

Click Here To Download The APA Guide

---
Electronic Post It
---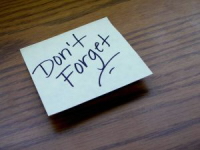 From the company that invented the Post-it note. This digital version of 3M's famous canary-yellow note is perfect for quick reminders on your computer desktop so you never miss a meeting, event, or thought.
You can create your own notes with pictures and hyperlinks, stick notes on your computer desktop, and add alarms to your notes as reminders.

Click Here To Download The Post It Software

---
English Dictionary & Thesaurus
---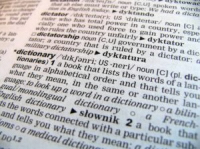 This complete dictionary and multifaceted thesaurus runs locally, so does not use your Internet connection.
Notable features include:
structured lookup display, advanced wildcard search, tabbed interface, anagram search, customizable user-interface, flexible copy-to-clipboard functionality and multi-session history.

Click Here To Download The Dictionary and Thesaurus

---
Read FBI Profiling Classics on Kindle
---
This special Kindle collection consists primarily of the landmark articles written by members of the Behavioral Science Units, National Center for the Analysis of Violent Crime, at the FBI Academy. These seminal publications in the history of FBI profiling were released by the U.S. Department of Justice as part of the information on serial killers provided by the FBI's Training Division.
See following link for full details.
---
Back To Top Of The Page

Go From Student Free Stuff Back To The Home Page