Forensic Psychology Newsletter

Issue 3: May 2006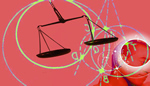 ---

A very warm welcome to the third edition of the all about forensic psychology newsletter.

This newsletter contains graphics that most of you will be able to see, along with links that you can access should you wish to do so.

If you can only see text, this means that your e-mail software cannot read HTML (this just means that the newsletter cannot be read as if it were a web page). You'll still get all the content, although it won't be as easy on the eye, for instance you'll see a series a code where the picture, graphic or link would be.

Dear all

This edition is really Just a quick mini newsletter to bring you up-to-date with all the new additions to the all about forensic psychology website.

There is now a comprehensive collection of high quality psychology and forensic sites. These links should prove particularly useful for students requiring source material for term papers, essays or research projects/dissertations.

Visit The Links Page

In response to some of the feedback I've received, I'm attempting to make the website more interactive. The number one suggestion was to have a message forum whereby anybody interested in forensic psychology or related disciplines can get together in a virtual sense and talk about whatever interests them, post queries, recommend books etc.

I'm more than happy to moderate and maintain the forum. If it works well and proves to be popular, I'll upgrade the forum software to allow more messages per page etc. The forum is now live and can be accessed via the following link.

Visit The Forensic Psychology Forum

There is now also a guest book on the site. Lots of people from all corners of the world have been in touch directly to say hello and what they think of the site etc; so I thought it would be nice to have a place where people can do this directly on the website. I'd be very grateful if you'd sign the guestbook.

Sign And View The Forensic Psychology Guestbook

In addition to the recommended and essential reading texts that appear on each subject page, I've put together a comprehensive forensic psychology book page.

The books are arranged within 5 categories: General forensic psychology books, criminal profiling books, psychological testing and assessment books, understanding the psychopath books and eye witness testimony books. See following link for more details on the listed books.

Visit The Forensic Psychology Books Page

Another useful addition for anybody who wants immediate access to quality psychology and forensic resources is the Forensic Psychology Toolbar. A toolbar as you're probably aware is a strip of buttons on an internet browser that provide quick access to certain functions.

The forensic psychology toolbar allows you to search the web, access quality forensic psychology links, receive the latest psychology news and articles from psychology today and tune into BBC Radio 4 so that you can listen to great psychology related programs such as all in the mind.

I've personally custom made the toolbar and use it myself so I'm confident that you'll find it useful and the best bit is that you can get hold of it for free.

Get Hold Of The Forensic Psychology Toolbar

You know what they say about all work and no play, so I've added a free games page to the website, which includes a comedy clips section and some brilliant online murder mystery games.

Visit The Games, Puzzles & Comedy Page

Finally, don't forget to check out the new forensic gift idea page. If you've got a birthday coming up you might want to direct your friends and family to the following link.

Visit The Forensic Gift Ideas Page

I sincerely hope you find these new additions to the website useful and enjoyable.


---

If you think your friends might be interested in taking a look at the website, please feel free to forward this edition of the newsletter to them.

If you're reading this on the recommendation of a friend and would like to receive all the future editions, you can subscribe for free by visiting the main forensic psychology website (see link below).

Hopefully the next edition of the newsletter will be sent out in the next month or so.

Keep the suggestions coming in and remember never stop learning.

All the very best

David Webb BSc (hons), MSc

Visit The All About Forensic Psychology Website


---