December 2006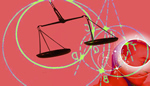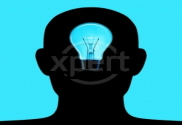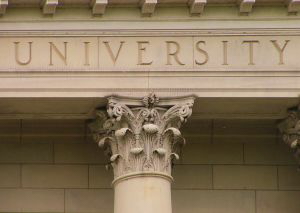 ---
A very warm welcome to the December edition of the All About Forensic Psychology Newsletter. I hope all the US subscribers had a great Thanksgiving and that everybody is looking forward to the forthcoming holiday season.
All the forensic psychology newsletters contain graphics that most of you will be able to see, along with links that you can access should you wish to do so.
If you can only see text, this means that your e-mail software cannot read HTML (this just means that the newsletter cannot be read as if it were a web page). You'll still get all the content, although it won't be as easy on the eye, for instance you'll see a series of code where the graphic would be.
---
In This Months Edition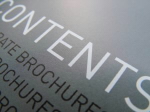 What's New on the Website
Best of the Forensic Psychology Blog Posts
Quality Information Alert: PsychSplash
Professor Christopher Cronin's Expert Article
Resource Central
Coming Soon (Work in Progress for 2007)
And Finally
---
What's New on the Website
---
The Psychology of False Confessions: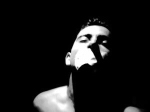 I've added a new page to the website on false confessions. This is a very important area issue within a legal context where psychological knowledge and expertise can be brought be bear. Psychological vulnerabilites and interrogative circumstances are two of the key areas that have been examined by psychologists. Among other things this new webpage documents the work of leading researchers in the field i.e., Professor Saul Kassin, Professor Gisli Gudjonsson, Professor Alan Hirsch and Professor Steven Drizin.
Visit The False Confessions Page
---
The Forensic & Psychology Video Walls: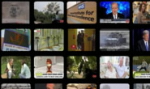 I've just added a new feature to the Forensic Psychology Website, namely a constantly updating collection of the most recent Internet based forensic and psychology related videos. Each video wall is built around a specific search term e.g., 'forensic expert' and each image in the wall is a sample of the video that you can watch in full should you wish to do so.
So far I have added a 'forensic expert wall', a 'FBI profiler wall' and a 'clinical psychology wall'
---
Key Figures in Eyewitness Research: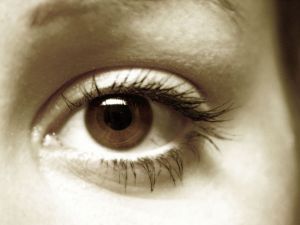 This new website page showcases the work of Professor Gary Wells, and in doing so introduces readers to some of the most important and influential research within the field of eyewitness memory.
Visit The Key Figures in Eyewitness Research Page
---
Taking Part in Psychological Research: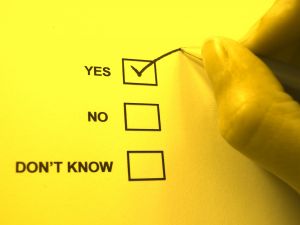 A very useful way to understand the concepts, issues and variables that researchers study in relation to the application of psychology in a legal context; and any other psychological context for that matter, is to participate in their investigations.
This new website page showcases a variety of psychological research projects that require participants. I have also listed academic institutions that actively recruit research participants for psychology experiments and psychological research, some of whom pay their research participants for their time.
Visit The Taking Part in Psychological Research Page
---
Best of the Blog Posts
---
Since launching the student guide to forensic psychology blog, I've tried to make a new post everyday. Listed below is a link to one of my favourite posts.
Jack The Ripper: E-Fit Picture & Geographic Profiling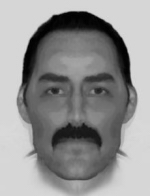 This post reported on the attempts to apply modern investigative techniques to the Jack The Ripper case, the imfamous serial killer who terrorised London in 1888 and was never caught.
If you want to keep right up-to-date with all the blog postings which not only address topic areas within forensic psychology but also address the most common issues and questions raised by those thinking of or currently studying and working in the field; the best way to do so is vist the blog. From there you can click to receive automatic content updates in My Yahoo!, Newsgator, Bloglines, and other news readers, or you choose to recieve instant updates via e-mail. These options are located towards the bottom of the page on the left hand side.
---
Quality Information Alert
---
PsychSplash

I just want to bring your attention to an excellent new information resource. What you will find on PsychSplash is an ongoing commentary of Psychology related websites and psychology related blogs.
This innovative and much needed psychology resource is written and maintained by Gareth Furber, and a great feature of PsychSplash is its interactivity. You can comment on Gareth's articles and psychology reviews, make suggestions, express your opinion, direct people to psychology related sites and get all the latest PsychSplash entries delivered straight into your inbox.
To access other quality information resources visit the main links page.
---
Expert Article
---
Christopher Cronin received his BS in psychology at the University of Wisconsin, Madison and his MA and PhD in clinical psychology at the University of Delaware. He completed his internship at the University of California, Davis in the Department of Psychiatry at the University Medical Center in Sacramento; and completed a Post-doctoral certificate in Clinical Psychopharmacology at Fairleigh Dickinson University.

Dr. Cronin is a licensed clinical psychologist who has held academic positions in Europe (University of Maryland, Munich Campus), Australia (Flinders University of South Australia) and the United States (Transylvania University and Saint Leo University).

He has practiced forensic psychology since 1991 conducting competency to stand trial evaluations and criminal responsibility evaluations for the Commonwealth of Kentucky.

He is Professor and Director of Graduate Training at Saint Leo University in Florida and has conducted over 1800 court-ordered forensic evaluations in the Tampa Bay area.

For this edition of the newsletter professor Cronin's article brings some much needed clarity to the complex and confusing issue of academic degree accreditation.
---
Academic Degrees and Training: Addressing The Issue of Accreditation.
---
Students entering into the field of forensic psychology have a confusing number of options available to them with regard to advanced academic degrees and training. To further complicate matters, there is frequently conflicting advice from professionals in the field. For example, should a student pursue a masters degree or a doctorate? And if a doctorate, should the student work toward a Ph.D. or a Psy.D.? Which is the better route, a degree in clinical psychology or a degree in forensic psychology? Finally, what about accreditation? Are all the degrees comparable, or does accreditation make a difference? And, does it matter who does the credentialing? Well, if you were not confused earlier, you may be now.
Numerous students have written to David Webb, the newsletter editor, inquiring about these very issues. David and I thought that this would be an excellent opportunity to address these concerns. I would like to first address the issue of accreditation of schools in the United States. In future articles, we will turn to the question of types of degrees (masters versus a doctorate) as well as area of specialization. We encourage students to write with specific career questions which we will use to tailor future articles.
Accreditation of Institutions of Higher Education
Students may be surprised to learn that the United States government does not accredit educational institutions or programs. The government has delegated the task of ensuring the quality of higher education to private national and regional educational associations. This non-governmental, peer review process attempts to ensure a basic, acceptable level of quality.
Institutions of higher education are allowed to operate with a great deal of autonomy, resulting in a wide range of quality and reputation of programs. Private agencies have been established to ensure that educational institutions meet established standards. The U.S. Department of Education recognizes national and regional accrediting agencies. The Secretary of Education publishes a list of these accrediting agencies deemed to be reliable authorities as to the quality of the education provided by the institutions which they accredit. The government ensures that the accrediting agencies meet appropriate procedures and criteria.
There are two basic types of accreditation; 'institutional' accreditation and specialized or 'programmatic' accreditation. Institutional accreditation applies to the entire institution, indicating that the institution is recognized to award various degrees, such as a bachelor degree, masters or doctorate degree. Most accredited colleges and universities receive their institutional accreditation from the commissions of the regional accrediting agencies. These regional accrediting agencies are recognized by the Secretary of Education. The regional accrediting agencies do not have any legal authority over the educational institutions. Rather, the agencies published standards for educational quality and approve or renew membership of the institutions.
Students attending unaccredited institutions are typically unable to obtain government financial aid or government employment. Additionally, college credits earned at an educational institution that is not regionally accredited may not be accepted at another institution. For example, a student applying to an accredited graduate school my not have their undergraduate degree recognized if it was earned at an institution that is not accredited by one of the regional accrediting agencies recognized by the Department of Education. Furthermore, an advanced degree from an accredited institution is usually required for licensure to practice psychology. Students should inquire with the institution and the Department of Education regarding an institution's accreditation status.
Specialized or programmatic accreditation refers to a program at an institution that has been accredited by a recognized accrediting body. In psychology, the American Psychological Association (APA) is recognized to grant accreditation to doctoral programs in clinical, counseling, and school psychology. The APA does not accredited masters degrees or degrees in other specialties in psychology, such as social psychology, developmental psychology, or forensic psychology. Programs voluntarily apply for accreditation by the APA. Programs can receive Provisional or Full accreditation. The APA also accredits the one-year predoctoral internships in professional psychology as well as postdoctoral residency programs in professional psychology. Although APA accreditation is optional, students from non-APA accredited programs may have difficulty landing an accredited internship and/or difficulty in obtaining the job of their choice. Additionally, more and more states are making graduation from an APA accredited program as one of the requirements for licensure as a psychologist.
Students need to be aware of the state's requirements when considering pursuing an advanced degree. For example, although several institutions offer doctoral degrees on-line, none of these degrees are accredited as of this time by the APA. Thus, a student earning a doctoral degree from these institutions would not be able to be licensed as a psychologist in states which require graduation from an APA accredited program. It needs to be noted that these institutions have institutional accreditation from the regional accrediting agencies, but not programmatic accreditation from the APA.
Although the APA does not accredit masters degrees, there are several professional associations that do. Perhaps the most recognized agency for the accreditation of masters degrees is the Council on the Accreditation of Counseling and Related Education Programs (CACREP), which is affiliated with the American Counseling Association. CACREP offers accreditation for masters and doctorate degrees in over eight specialties including mental health counseling, school counseling, community counseling and counselor education. They do not offer accreditation for degrees in clinical psychology and are somewhat unlikely to offer accreditation to degrees originating from a psychology department. They also do not offer accreditation for a degree in forensic psychology. The benefit of a CACREP accredited masters degree is that it would likely improve the chances of being accepted into a CACREP doctoral program in counseling psychology.
Some states have adopted CACREP criteria for licensure at the masters level but have not required graduation from a CACREP accredited program as of yet. Another agency that accredits masters degrees in psychology is the Council of Applied Masters Programs in Psychology (CAMPP). This program focuses on applied masters degrees, such as a clinical degree, from psychology departments. However, its scope of recognition is somewhat less than CACREP. The two agencies accredit different degrees; CACREP focuses primarily on counseling degrees from education programs whereas CAMPP focuses on clinical degrees from psychology departments. This confusing situation reflects to some extent the turf war between the APA and the ACA and between masters and doctoral practitioners.
It should be noted that there are other accrediting agencies. However, as was mentioned earlier in this article, higher education institutions operate fairly autonomously, resulting in a wide range of quality and academic reputation. Institutions that offer degrees without recognized oversight and academic rigor have the reputation of being a diploma mill.
A diploma mill is an institution that operates without state or professional supervision and grants diplomas which are considered worthless due to fraud or lack of any basic educational standards. There has been concerned that the internet will lead to an increase in the number of diploma mills offering worthless degrees. There is also concern that there will be an increase in the number of 'accreditation mills.' Accreditation mills are fake accrediting agencies, often used by diploma mills to claim accreditation. Remember, any institution can claim accreditation. Fake accrediting agencies enter into a business relationship with the diploma mill and typically do not do a thorough review of the program. I have personally noticed a proliferation in the number of diploma mills offering degrees or 'certificates' in forensic psychology claiming accreditation by unrecognized accrediting agencies. Frequently, these degrees are marketed on the internet. Please note that not all online degrees are from diploma mills. The important distinction is whether the accrediting agency is legitimate. The prospective student, as a consumer, must do their homework to verify that the accrediting agency is recognized by the U.S. Department of Education. The Better Business Bureau offers tips for prospective students on how to recognize a possible diploma mill on the internet.
So, what should a student do when investigating graduate programs with regard to claims of accreditation? Before enrolling in any institution of higher education, a student should check the U. S. Department of Education's List of Nationally Recognized Accrediting Agencies or the Council for Higher Education Accreditation's List of Participating and Recognized Organizations.
This will indicate if the institution has institutional accreditation. If the degree is an advanced degree in psychology leading to licensure, the student should check state requirements for licensure to ensure that the degree conforms to state requirements. If programmatic accreditation is required, or even indicated as desirable, the student should check with the appropriate professional accrediting agency to see if the program has programmatic accreditation. Note that states frequently revised the licensure requirements and the trend has been toward raising standards by requiring programmatic as well as institutional accreditation.
In the next newsletter, we will tackle the issue of type of degree (such as a masters degree versus a doctorate) and area of specialization. Please feel free to contact us with any questions or suggestions for future articles.
Related Web Sites
U.S. Department of Education Accreditation Homepage
American Psychological Association
American Psychological Associationís Accreditation Homepage
Better Business Bureau tips on Diploma Mills
Council on the Accreditation of Counseling and Related Educational Programs
Council of Applied Masters Programs in Psychology
---
Professor Christopher Cronin is the author of the book Forensic Psychology.

The emphasis of the book is to help students understand the practice of forensic psychology. It also serves to outline the career opportunities in this rapidly evolving specialty.

Included are several chapters on the area of legal psychology.

Areas covered in forensic psychology include a chapter on the ethics of psychology and law, an extensive chapter on assessment in forensic practice, criminal responsibility and competency evaluations, child custody evaluations, police psychology, correctional psychology, and evaluations of psychological injury.

Areas covered in the specialty of legal psychology include trial consultation, criminal investigative psychology (detection of deception, criminal profiling, psychological autopsies and use of hypnosis) and eyewitness memory and recovered memories.

A final chapter identifies emerging trends in the area of forensic psychology.



For more information, visit the forensic psychology books page.

The Forensic Psychology Books Page



---
Resource Central
---
All About Forensic Psychology Website: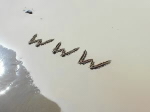 Visit The All About Forensic Psychology Homepage
---
Quality Links: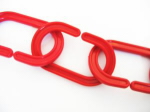 ---
Forensic Psychology MySpace:

My Forensic Psychology MySpace Page
---
Degree Directories: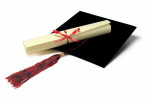 USA Forensic Psychology Degree Directory
UK Forensic Psychology Degree Directory
Online Criminal Justice Course Directory
Crime Scene Investigation Degree, Training Course & Certificate Information
USA Forensic Science College & Course Directory
---
Forensic Psychology Toolbar: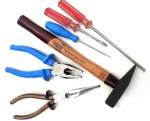 The Forensic Psychology Toolbar
---
Forensic Psychology Search Engine: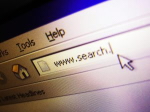 The Forensic Psychology Search Engine
---
Forensic Psychology Blog:

---
Forensic Psychology Forum: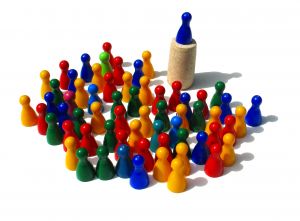 ---
Forensic Psychology Store: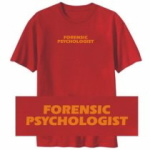 ---
Free Student Resources: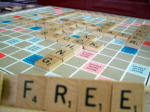 ---
Low Cost Advertising: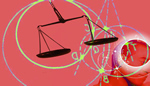 ---
Coming Soon
---
Work in Progress for 2007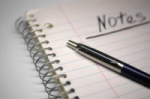 I'm currently working on a number of projects for 2007. In response to the number of e-mails I recieve requesting information on studying forensic psychology, degree options, accreditation issues, career options and prospects, internships/work experience, expert testimony etc; I will be collabortaing on a book with Professor Christopher Cronin designed to provide the definitive student guide to forensic psychology both in the USA and the UK.
I will also be launching a new Forensic Science Website, the aim of which is to provide a comprehensive overview of all the major forensic disciplines, forensic pathology, forensic dentistry, criminalistics, etc. Each forensic science topic will be introduced by an expert in the field, along with links to quality resources, essential reading guides and degree listings etc.
And finally, if I can convince my other half that it would be a good idea to invest in a new digital camcorder, I would like to do a series of free forensic psychology video presentations. I'm still thinking about the precise format of the videos but they are likely to take the form of short lectures or video blogs.
If you would like to be kept up-to-date with the latest developments for 2007, forensic science website launch, free video tutorials etc, just leave your details and I'll let you know as soon as I have any news.
Access The Leave Your Details Form
---
And Finally
---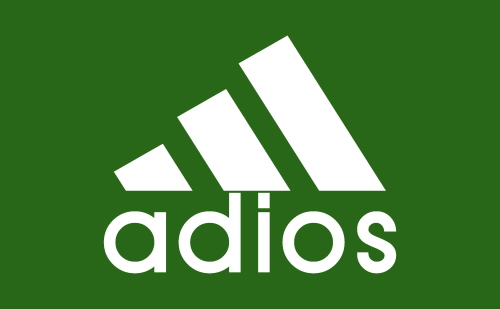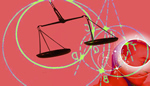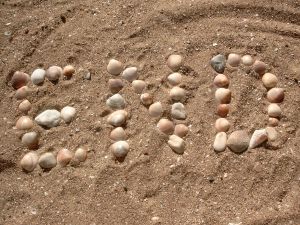 I really hope that you have enjoyed reading the December edition of the All About Forensic Psychology newsletter. If you think your friends might be interested in taking a look, please feel free to forward it to them.
If you're reading this on the recommendation of a friend and would like to receive all the future editions, you can subscribe for free via the following link.
If you would like to contact me about anything to do with the wonderful world of forensic psychology, you can do so via the following link.
Hopefully the next edition of the newsletter will be sent out in the next month or so.
Until then, wishing you and your family a very happy holiday season and a wonderful new year.
Dave Webb BSc (hons), MSc
---