Forensic Psychology Degree Programs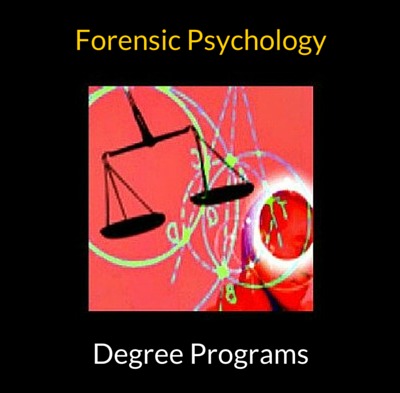 The University of Denver

MA Forensic Psychology
The Master of Arts in forensic psychology was first offered in 1999 in response to the growing interest in the rapidly developing field of forensic psychology. The degree supplements fundamental master's level clinical psychology training with course work and practicum experiences in the area of psychology and law. The Masters Degree in forensic psychology concerns the application of psychological theory, knowledge, skills and competencies to the civil and criminal justice systems. It is designed to train students to become mental health professionals, able to work in a variety of clinical settings within the criminal and civil legal system, including but not limited to: adult, juvenile and child populations; victim assistance; police consultation; correctional institutions; domestic violence and child abuse programs; and trial consulting.

CLICK HERE TO REQUEST INFORMATION
---
California Baptist University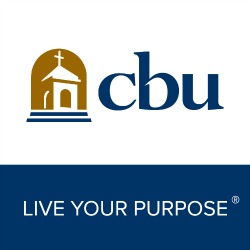 Master of Arts in Forensic Psychology

One of the few programs of its kind in the country, the Master of Arts in Forensic Psychology from California Baptist University prepares professionals qualified to provide critical psychological services to the criminal justice system. Uniquely designed to integrate law and psychology, CBU's MA in Forensic Psychology focuses on the understanding of human behavior within the legal system. Graduates come away with the interdisciplinary knowledge to shape laws and policies that reflect human behavior.

CLICK HERE TO REQUEST INFORMATION
---
California State University, Los Angeles

Master of Science in Forensic Psychology

The M.S. in Forensic Psychology option is designed for students whose primary interest is in working or studying in areas of psychology that intersect with the Criminal Justice system. A key feature of the program is a close mentoring relationship with a faculty member who oversees the student's progress toward his or her individual career goals. 
All students begin their program in the fall quarter and take several core courses together. The program offers an M.S. degree and consists of 52 units of course work, which includes a 9 month practicum where students receive hands on training and on site supervision in a forensic setting related to their individual interests and career goals (e.g., Rape crisis center, Department of Children and Family Services counseling center, the Dependency Courts, the Sheriff's Department, prisons, probation). 
The program emphasizes theory and research, while providing practical training in the areas of assessment and treatment that will prepare them for their entree to the marketplace after graduation. The course of study is designed to accommodate both students who plan to progress on to doctoral study as well as students who wish to enter the field as Masters level practitioners.
CLICK HERE TO REQUEST INFORMATION
---
Carlos Albizu University, Miami
Doctor of Psychology in Clinical Psychology (Psy. D)
(Concentration in Forensic Psychology)

The mission of the Doctor of Psychology ( Psy.D.) Program in Clinical Psychology at Carlos Albizu University, Miami Campus is to train culturally competent clinical psychologists at the doctoral level with special emphasis on the training of minorities, particularly Hispanics. As our nation and the world continue to become more diverse, this focus is an invaluable resource for our graduates. While you may think of therapy when you hear the word "psychologist," this profession actually encompasses a wide range of specialty areas including research, testing, assessment, supervision, and consultation. In addition, psychologists can be found in an array of different settings, including hospitals, private practice, universities, and the military.
The Forensic Psychology Concentration is designed to train you to deliver psychological services (psychodiagnostic assessment, case law, legal standards, and expert testimony) within the judicial and correctional systems. In addition to the core curriculum required of all CAU Psy.D. students, the specific courses required for the Forensic Psychology concentration are: Behavior Sciences and the Law (FORE700), Forensic Psychology I: Criminal Law (FORE701), Forensic Psychology II: Family and Juvenile (FORE702), Police and Correctional Psychology (FORE703), and Forensic Psychological Assessment (FORE704). 

CLICK HERE TO REQUEST INFORMATION
---
Florida Institute of Technology
B.A. Forensic Psychology

The Forensic Psychology B.A. program at Florida Tech is designed for students who want to learn how psychological theory and research are used in the criminal justice system and related fields. Students gain a comprehensive understanding of human behavior, including criminality, as well as important skills in data analysis, writing and research. Whether you want to become a law enforcement officer, leader in the field of criminal justice or a crime scene analyst, a forensic psychology degree from Florida Tech develops a strong background in psychology with experience in criminology and statistics.
Students seeking a forensic psychology degree develop skills in crime analysis, understand crime prevention and learn what it means to be a community liaison working among legal, law enforcement and social services agencies. Forensic psychology students have the opportunity to support an applied research project with the FBI reviewing and coding case files.
CLICK HERE TO REQUEST INFORMATION
---
Marymount University

Forensic & Legal Psychology (M.A)

Marymount is the first Washington, DC, area university to offer the Master of Arts in Forensic and Legal Psychology. And you can capitalize on the University's alliances and proximity to key agencies important to study in this field – organizations such as the FBI (Including the NCAVC), NCIS, ATF, the U.S. Department of Justice, and the National Center for Missing and Exploited Children. MU integrates the resources of such agencies through site visits, courtroom observations, field research, internships, and distinguished speakers. 

CLICK HERE TO REQUEST INFORMATION
---
William James College
Doctorate of Clinical Psychology (PsyD)
(Forensic Psychology Concentration)
William James College (WJC) provides an opportunity for students in the Clinical Psychology doctoral program to pursue a concentration in Forensic Psychology. The forensic psychology concentration seeks to expand upon the general clinical knowledge and training that students receive at William James College, by further providing specialized knowledge and training in areas such as civil matters (e.g., divorce child custody evaluations; lawsuits involving employment, personal injury, discrimination, professional malpractice, and other matters; child protection cases; involuntary civil commitment, etc.) and criminal matters (e.g., capacity to waive Miranda rights, competence to stand trial, criminal responsibility, aid in sentencing, transfer of juveniles to adult criminal court, etc.) Forensic psychologists may also be engaged in providing "real time" threat assessments, risk assessment and management evaluations for violent and/or sexual offenders. Finally, opportunities are provided for education in the areas of correctional and police psychology. 

CLICK HERE TO REQUEST INFORMATION
---
The University of New Haven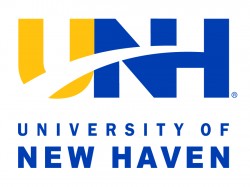 Criminal Justice (M.S) 
(Forensic Psychology Concentration
This program, offered jointly by the departments of criminal justice and psychology, is for those currently working in the justice system, or those planning such a career, who are interested in how psychology and law interact in the administration of justice.

CLICK HERE TO REQUEST INFORMATION
---
The University of North Dakota
Master's Degree in Forensic Psychology

The University of North Dakota's online Master of Arts in Forensic Psychology program prepares you to apply psychology to legal systems. It emphasizes how to relate psychological evaluations to the criminal justice and social service systems.

CLICK HERE TO REQUEST INFORMATION
---
Nova Southeastern University

Master's Degree Program in Forensic Psychology

The Master's Degree Program in Forensic Psychology is a 36- credit online program that will present information at the intersection of legal issues and psychology. Students will be prepared to understand what forensic psychologists do, as well as to apply this training in a variety of professional contexts. This degree program will provide students with the professional training necessary to function at an optimal level in a variety of forensic settings where psychology is used including court cases, law enforcement, criminal justice, national security offices, prisons, social services agencies, child welfare agencies, and treatment facilities.

CLICK HERE TO REQUEST INFORMATION
---
Prairie View A & M University

MS in Juvenile Forensic Psychology

Students in the Master of Science in Juvenile Forensic Psychology Program (MSJFP) at Prairie View A & M University will study psychological theories, methods of assessment, and different treatment modalities related to child and adolescent psychopathology. Additionally, students will gain insight into the developmental stages of children and adolescents and possible factors that may contribute to delinquent behaviors at each stage. The student will gain knowledge of varied counseling techniques, assisting children in various settings, and dealing with "at-risk" children at home, school, and in the community.

CLICK HERE TO REQUEST INFORMATION
---
Roger Williams University
Master of Arts in Forensic Psychology

A two-year, full-time program, the Master of Arts in Forensic Psychology is designed to prepare students to provide assessment and treatment services in a forensic setting as a master's-level mental health counselor or further training at the doctoral level. Students will be trained in diagnosis, the assessment of risk and treatment needs, psychological testing, individual and group treatment, risk management and reduction, and research methodology.

CLICK HERE TO REQUEST INFORMATION
---
Back To Top Of The Page
Go From Forensic Psychology Degree Programs Back To The Home Page