Forensic Psychology 2 Point 0
I'm delighted to announce the launch of Forensic Psychology 2.0 and I sincerely hope you find this new development as exciting as I do. My aim from day one has been to make the All About Forensic Psychology website as accessible as possible and open to anybody and with Forensic Psychology 2.0 I hope to take this philosophy to the next level.
---
Why Forensic Psychology 2.0?
As the World Wide Web has evolved it has revolutionalized how we communicate, interact and acquire knowledge. This is particularly the case with the move towards what is known as web 2.0. Web 2.0 links people, it's a place where people contribute, share, collaborate and learn.
If you're not sure what web 2.0 is all about, you'll get the idea by watching this outstanding video by Michael Wesch, Assistant Professor of Cultural Anthropology at Kansas State University.
---
Becoming an active participant couldn't be easier, simply fill out the Forensic Psychology 2.0 form below and you'll be a published guest author on the All About Forensic Psychology Website in no time.
What Can I write About?
Absolutely anything as long as it's related to the wonderful world of forensic psychology. Here are a few ideas to get you thinking.
---
Forensic Psychology Students
Favorite forensic psychology class
Life as a forensic psychology student
Forensic psychology career goals
Forensic psychology research projects
Favorite forensic psychology text books
---
Forensic Psychologists
Best/worst things about the job you do
Your forensic Psychology speciality
Tips & advice for people wanting to work in forensic psychology
---
Forensic Psychology Educators
The courses you teach
Recommended reading
Tips & advice for forensic psychology students
---
Make The Connection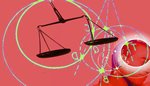 There's is no better way of learning more about a topic than engaging with people who share your enthusiasm; and the beauty of Forensic Psychology 2.0 is that it makes it very easy to do just that. Not only will visitors to the All About Forensic Psychology Website be able to read your submission, but they will also be able to comment upon it should they wish to do so, and when they do, I'll be on hand to make sure that any new dialogue is as it should be i.e. friendly, constructive and insightful.
---
Benefits of Contributing
Students, think about your resume (CV if you're from the UK), being able to mention that you are a guest author on the All About Forensic Psychology Website could be worth its weight in gold. Not only does it tell college admissions personnel and potential employers that you are embracing modern technology, but it also tells them something about you as a person. Doing something for its own sake before you are passionate about it says a great deal about your core values.
College places, scholarships and bursaries are becoming more and more competitive to secure and more often that not there is very little to choose between candidates. During my time as a lecturer in the UK there were always more student applications than places available on the degree course. Invariably, therefore, the difference between the successful and the unsuccessful candidates was that successful candidates could offer something that made them stand out from the crowd and I'm certain the same logic applies for job applicants.
Forensic Psychology 2.0 is also a great opportunity for anybody looking to promote anything connected with forensic psychology (textbook, degree program, academic research, blog, website etc).
---
What Will My Page Look Like?
When I receive a submission, I will cast a quick eye over it to make sure it's forensic psychology related and do the odd edit if required e.g. turning a website URL into a live link. I'll then publish your page for the world to see.
Once your page has been published, it will appear as a link at the bottom of this page, just under the Forensic Psychology 2.0 submission form where it says "Read More Forensic Psychology 2.0 Submissions." To see your page in all its glory just click on the link.
---
Don't Be Shy
Remember the whole point of Forensic Psychology 2.0 is to make this fascinating topic open to anybody. It doesn't matter how old you are or how educated you are, the only requirement is that you have an interest in forensic psychology.
So what are you waiting for? Share your passion, and stand out from the crowd with Forensic Psychology 2.0.
---
Forensic Psychology 2.0
Engage with people who share your enthusiasm for Forensic Psychology.
What Other Visitors Have Said
Click on the links below to see what other Forensic Psychology enthusiasts are saying.

---
Read FBI Profiling Classics on Kindle
---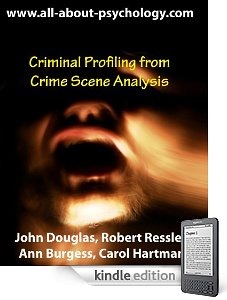 This special Kindle collection consists primarily of the landmark articles written by members of the Behavioral Science Units, National Center for the Analysis of Violent Crime, at the FBI Academy. These seminal publications in the history of FBI profiling were released by the U.S. Department of Justice as part of the information on serial killers provided by the FBI's Training Division.
See following link for full details.
---
Go From Forensic Psychology 2 Point 0 Back To The Home Page