So You Want To Be A FBI Profiler?





Thinking About Becoming A Forensic Psychology Student?

Find a Forensic Psychology School
When you teach forensic psychology, the question students ask the most is how do I become a profiler?
This question also appears on the frequently asked questions section of the FBI website.
Given the popularity of the CBS drama criminal minds, the how do I become a FBI profiler question is going to be asked more than ever. The aim of this page, therefore, is to explore whether becoming a profiler is a realistic career aspiration. 
Criminal Profiling in The USA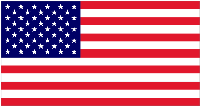 The FBI doesn't actually have employees with the job title FBI profiler.
However, special agents at the National Center for the Analysis of Violent Crime (NCAVC) at Quantico, Virginia do construct profiles of unknown offenders.
They also provide case management advice, threat assessments and interviewing strategies to law enforcement agencies both home and abroad.
You cannot simply apply to the FBI and immediately become a NCAVC agent. A basic requirement is three years service as a FBI special agent. However, such is the competition for places, successful candidates tend to have up to 10 years of service behind them along with experience investigating violent and sexual crimes and abductions.
In terms of educational requirements an advanced degree in a Behavioral or Forensic Science is often listed as preferred qualification.
It is possible to work at the NCAVC without being a special agent. these professional support positions include Intelligence Research Specialists, Violent Crime Resource Specialists, and Crime Analysts.
These are essentially research positions so an in-depth knowledge of research methodology, data collection and analysis is required.
Whether you are applying to become a NCAVC agent or a research specialist you can expect to have complete a range of written and psychometric tests.


Criminal Profiling in The UK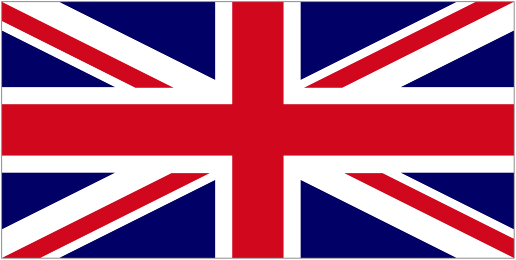 If you think becoming a criminal or FBI profiler in the USA seems a difficult proposition, the chances of becoming a profiler in the UK are even more remote.
In 1995 Gary Copson conducted a comprehensive survey of police use of profiling, which among other things addressed the questions, who are the profilers? What are their qualifications? What do they actually do?

Who are the profilers?
The Copson study found that profilers define themselves as having relevant expertise for a particular criminal investigation, although this expertise is not confined to one profession or academic discipline.
In total 29 profilers were identified in the course of the study, the make-up of which was as follows:
4 forensic psychiatrists, 5 academic psychologists, 4 clinical psychologists, 6 forensic psychologists, 3 therapists (unspecified), 4 British police officers, 1 British police scientist, 1 British police data system analyst, 1 American law enforcement agency.

Qualifications?
Psychiatrists are qualified doctors of medicine who undertake postgraduate training in psychiatry.
Psychologists have both undergraduate and postgraduate degrees in their specialist area and may have secured chartered status through the governing body that oversees their professional development.
Police officers who undertake profiling work have usually studied psychology as a postgraduate.

What do they do?
As with any form of profiling, the principal aim is to generate a behavioural composite of an unknown offender so that it tells you something about the personality of the individual.
In the Copson study 184 accounts of profiling are documented.
In 111 of these cases the profiler put his/her advice into writing.
An analysis of the content of these written reports revealed 10 main areas of advice.
Features of the offence: Character of the offence:Origins of the offender: Present circumstances of the offender:Criminality of the offender: Geography of the offender:Predicted future behaviour of the offender: Interview strategies to be adopted: Threat assessment: Specific police recommendations.


Still Want To Be A Profiler?
Good for you, but bear in mind that very few people get to do it as a form of career. My advice would be to concentrate on doing well within a broader field e.g.
psychology
. While you're doing so, there is no reason why you can't continue pursuing your interest in profiling, for instance doing a profiling related final year project or dissertation.
I mentioned earlier that the how do I become a FBI profiler question appears on the frequently asked questions section of the FBI website. In response the FBI posted the following questions and answers.


I Just Want To Be An FBI Profiler Where Do I Begin The Application Process?
You first need to realize the FBI does not have a job called FBI Profiler. The tasks commonly associated with a FBI profiler are performed by Supervisory Special Agents assigned to the National Center for the Analysis of Violent Crime (NCAVC) at Quantico, Virginia.
These FBI Special Agents don't get vibes or experience psychic flashes while walking around fresh crime scenes. It is an exciting world of investigation and research—a world of inductive and deductive reasoning; crime-solving experience; and knowledge of criminal behavior, facts, and statistical probabilities.
In addition to constructing "profiles" (descriptions of the traits and characteristics of unknown offenders in specific cases), the NCAVC staff provides many services to law enforcement agencies around the world. These services include major case management advice; threat assessment; and strategies for investigation, interviewing, or prosecution.


What Is An average Day Like For A NCAVC Special Agent?
One of the attractions of the position, and indeed most FBI jobs, is that there is no "average" day.
Many days might be spent in a normal office setting, working about 10 hours per day.
The Special Agents might review crime scene photos and case materials to prepare an analysis for the requesting agency. Perhaps investigators or prosecutors meet with a group of Special Agents to discuss their cases.
On any given day, emergency calls from FBI offices, local police, prosecutors, etc., interrupt a Special Agent's plans.
When an emergency call comes in, a group of Special Agents familiar with the type of case involved might gather for a telephone conference with the requesting agency.
NCAVC Special Agents and Professional Support staff also share results of research and general information about the unit and services through presentations to such audiences as professional conferences or law enforcement training programs. Staff members publish articles in professional journals regarding research and practices of the NCAVC.


What Basic Requirements Do I Need To Join The NCAVC?
You do not complete training (at Quantico, Virginia), and instantly get assigned to the NCAVC. One of the basic requirements is that you must have served as an FBI Special Agent for 3 years, but because the positions are so competitive, individuals selected usually possess 8 to 10 years of experience as a Special Agent.
The NCAVC employs Special Agents with a variety of backgrounds; however, the most important qualifications include overall experience as an investigator specializing in violent crimes, particularly homicides, rapes, child abductions, and threats.


What Type of Degree Is Preferred For NCAVC Special Agent Positions?
The jobs within the NCAVC typically require experience and demonstrated abilities as a Special Agent rather than specific degree majors.
There are usually no set degree criteria, although job advertisements typically list an advanced degree in a Behavioral or Forensic Science as a "preferred qualification."
Applicants interested in eventual employment with the FBI's NCAVC should pursue a degree in the discipline that most interests them.
Remember, becoming a Special Agent does not guarantee eventual assignment to the NCAVC.


What Type of Training Is Available Or Required For NCAVC Staff Once They Are Selected?
Staff members are strongly encouraged to take classes and attend training that will enhance their work products.
Periodically, a structured training program of more than 500 hours is run for newly assigned personnel. Special Agents and Professional Support staff join professional associations and actively participate in annual conferences.
Through a monthly "staff development program," prominent speakers are brought in for a day of discussion on topics of interest.


I Do Not Want To Be A Special Agent, But I Do Want To Work In The Unit. What Professional Support Positions Are Available?
One of the missions of the NCAVC is to conduct research into violent crime from a law enforcement perspective.
Of primary interest to researchers is how the offenders in the study committed their crimes and how they avoided detection, identification, apprehension, and conviction.
Professional Support staff are integral members of the research teams within the NCAVC.
These positions include Intelligence Research Specialists, Violent Crime Resource Specialists, and Crime Analysts.
Qualifications for the Professional Support positions will vary with the specific job, but most require a solid foundation in research and analysis.
The NCAVC also hires Major Case Specialists. These GS-14 jobs require a background in investigations and are generally held by retired police officers with experience in interpersonal crimes, particularly homicide.
Competitive candidates will be required to complete a battery of written tests and, in some cases, specialized testing in their field of expertise.
If you pass these tests, you may be eligible for an interview based upon your overall qualifications, your competitiveness with other candidates, and the needs of the FBI.
Successful completion of the written test and an interview will be followed by a thorough background investigation that will include: credit and arrest checks; interviews of associates; contacts with personal and business references, past employers and neighbors; and verification of educational achievements.
Certain factors will disqualify a candidate from selection as a Special Agent. These factors include: conviction of a felony or major misdemeanor; use of illegal drugs; or failure to pass a drug-screening test. All candidates will be given a polygraph examination to determine the veracity of information provided in their application for employment, to include the extent of any illegal drug usage and issues surrounding security concerns.
A medical examination must be passed to determine physical suitability for the Special Agent position. You are expected to be physically fit to participate in the demanding physical training conducted at the FBI Academy, and upon graduation, to execute the duties of a law enforcement officer.
All candidates must meet a standardized weight to height ratio and/or body fat requirement to be qualified for appointment.


Recommended Reading
Designed to let you dive straight into this fascinating topic, Criminal Profiling: An Introductory Guide is based on a series of classes from an undergraduate program in forensic psychology.
The guide provides clear and concise information on central issues such as the origins of criminal profiling and FBI profiling methodology and limitations.
If you are interested in criminal profiling and would like to learn more, Criminal Profiling: An Introductory Guide is the perfect place to start.
See following link for full details.
Criminal Profiling: An Introductory Guide
UK Visitors Click Here
USA Forensic Psychology Degree Search

Find a Forensic Psychology School


Back To Top Of The Page


Go From FBI Profiler Back To The Home Page