Psychology And Law
Thinking About Becoming A Forensic Psychology Student?

Find a Forensic Psychology School
---
Psychology and Law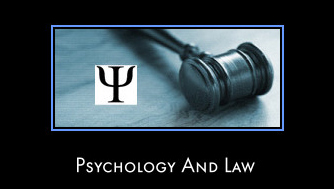 What is Psychology-And-Law?
According to The American Psychology-Law Society (AP-LS), "psychology-and-law involves the application of scientific and professional aspects of psychology to questions and issues relating to law and the legal system. The AP-LS also notes that "there are many different substantive and methodological approaches in the broadly-defined field of psychology-and-law. Terms such as forensic psychology, legal psychology, or law and psychology may be appropriate descriptions as well, but all encompass an interaction between human behavior and the law or legal system."
A Useful Distinction
According to Professor Christopher Cronin
forensic psychology relates to the "application of clinical specialties to legal institutions and people who come into contact with the law. Legal psychology on the other hand relates to "experimental or research-oriented areas of psychology as applied to legal questions;" in other words "the scientific study of the effect of the law on people; and the effect people have on the law."
Psychology & Law Video
Dr. William Douglas Woody speaking about psychology and the law at the University of Northern Colorado.
---
Quality Psychology And Law Links
---
American Psychology-Law Society

The American Psychology-Law Society is both a free-standing organization as well as a division (Division 41) of the American Psychological Association. The society is an inter-disciplinary organization devoted to scholarship, practice, and public service in psychology and law.
Click Here to visit the American Psychology-Law Society website.
European Association of Psychology & Law Student Society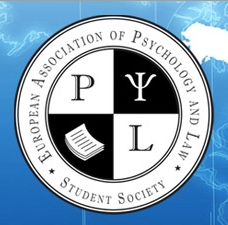 The European Association of Psychology & Law Student Society (EAPL-S) aims to provide students a cohesive, well-maintained, and excitingly innovative student society. EAPL-S hopes to support the students of today and the scientific community of tomorrow by:
Providing opportunities for students to network within psychology & law
Establishing student-oriented incentives at related conferences and events
Providing funding opportunities to increase student mobility and research internationally
Encouraging collaborations between students
Encouraging collaborations between established researchers and students
Providing resources to attract students to Psychology/Law
Click Here to visit European Association of Psychology & Law Student Society website.
---
Essential Reading
---
Psychology & Law: A Critical Introduction by Andreas Kapardis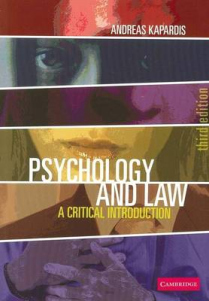 Book Description

Fully revised and expanded, the third edition of Psychology & Law: A Critical Introduction is an up-to-date discussion of contemporary debates at the interface between psychology and criminal law. Features new sections on restorative justice, police prejudice and discrimination, terrorism and profiling offenders. Other topics include critiques of eyewitness testimony, the role of the jury, sentencing as a human process, the psychologist as expert witness, persuasion in the courtroom, detecting deception, and psychology and the police.

Each chapter is supported by case studies and further reading. Andreas Kapardis draws on sources from Europe, North America and Australia to provide an expert investigation of the subjectivity and human fallibility inherent in our systems of justice. He suggests ways for minimising undesirable influences on crucial judicial decision-making. International and broad-ranging, this book is the authoritative work on psycho-legal enquiry for students and professionals in psychology, law, criminology, social work and law enforcement.

See following link for more details:

Psychology and Law: A Critical Introduction
UK Visitors Click Here
---
Read Serial Killer & FBI Profiling Classics on Kindle
---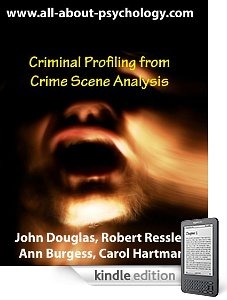 ---
Go From Psychology And Law Back To The Home Page