Addressing The Issue of Malingering Within Forensic Assessment: Christopher Cronin , Ph.D.
The Issue of Malingering Within Forensic Assessment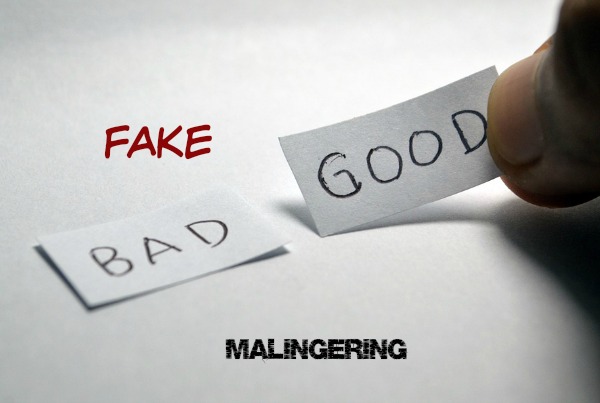 (Photo Credit: wskrz)
Thinking About Becoming A Forensic Psychology Student?

Find a Forensic Psychology School
Forensic psychologists are frequently asked to assist the courts in answering a psycholegal question. The courts may want an opinion on an individual's competency to stand trial or criminal responsibility at the time of a crime. Other matters can include the extent of a person's psychological injuries or the best custody arrangement for children whose parents are divorcing.
To answer these questions forensic psychologists rely on their clinical skills using interviews and psychological testing. However, unlike in clinical settings, forensic assessment is subject to malingering. Examinees may attempt to either fake good or fake bad in both the interview and testing.
Clinicians typically do not have to concern themselves with malingering in clinical settings since most individuals seeking psychological help do not attempt to portray an inaccurate picture of their situation.
The often-cited study published in the prestigious journal Science in 1972 by David Rosenhan titled On Being Sane in Insane Places is perhaps the exception. Rosenhan asked colleagues to present at admitting rooms in 12 hospitals complaining of hearing voices. The pseudo-patients were admitted, most with a diagnosis of schizophrenia. Rosenhan chided the admitting staff for misdiagnosing his confederates. However, clinicians rarely need to suspect malingering in clinical settings and generally approach clinical interviews with a trusting and therapeutic nature.
The only time I can recall of malingering in a clinical setting was when I was an intake worker at a crisis center in northern California. One particularly cold night a homeless man came to the center feigning mental illness in order to secure a warm bed for the night. When I directed him to the homeless shelter he complained of the dormitory-like arrangements and stated that he preferred a private room!
In a forensic setting, the forensic psychologist must always be wary of the examinee's attempt to malinger due to the secondary gain present in most forensic assessments. An individual may feign mental illness to avoid going to trial, or may fake symptoms in order to be found criminally insane and therefore not guilty by reason of insanity (NGRI). Another instance in which an examinee may attempt to feign mental illness is the evaluation of psychological damages in a personal injury lawsuit.
In these examples the forensic psychologist needs to recognize faked or exaggerated symptoms. Malingering is not an either-or situation. An individual may have incurred psychological damages due to repeated sexual harassment, but may feel compelled to exaggerate their symptoms in order to be believed or as an attempt to win more damages from the defendant. The forensic psychologist must be able to distinguish the actual psychological suffering from the exaggerated symptoms.
In addition to feigning or exaggerating mental illness, forensic psychologists are likely to encounter examinees who fake good, attempting to portray themselves in a positive light. For example, parents involved in a child custody dispute are reluctant to reveal even the most minor faults about themselves fearing that it may jeopardize their chances to gain custody of their children.
Similarly, a client referred by the courts for an anger management evaluation may attempt to persuade the forensic psychologist that he has no difficulty controlling his temper even though he was recently arrested for his second road-rage offense. Applicants for law enforcement positions as well as police officers referred for a fitness-for-duty evaluation may also attempt to fake good.
Forensic psychologists need more than excellent clinical skills to detect the presence and extent of malingering during an evaluation. Many forensic psychologists rely on psychological testing when conducting an evaluation. One of the most frequently used tests is the Minnesota Multiphasic Personality Inventory (MMPI-2).
The MMPI-2 has subscales that may suggest attempts to fake good or fake bad. Other tests have been developed to specifically address the issue of malingering. For examiner, the Miller Forensic Assessment of Symptoms Test (M-FAST) and the Structured Interview of Reported Symptoms (SIRS) are two test designed to detect feigning of symptoms. An example of a brief test used to detect malingering is the Rey Visual Memory Test. This 'test' presents the examinee with 15 common symbols (i.e. 1, 2, 3, A, B, C, I, II, III, etc) and asks the examinee to view the items for one minute and then to recall as many items as possible.
I recall conducting a criminal responsibility examination on a gentleman who had shot and killed another individual. He was using what I'll call the "I don't remember defense." He claimed that he did not remember anything. He could not recall his name, whether he worked, or even how he arrived at the examination I was conducting. When presented with the Rey memory test, he could only recall two items and then generated a few of his own. Normative data indicates that folks with severe brain damage can recall at least eight items. Anything fewer than eight suggests malingering.
Most tests that are designed to detect malingering are based on the assumption that the examinee is fairly naïve and will exaggerate or produce symptoms not generally seen in clinical populations. Another approach is to suggest "that individuals with this type of disorder often display these types of symptoms."
That is exactly how Kenneth Bianchi, the Hillside Strangler, was exposed as a fraud under hypnosis. The detection of his malingering only occurred after two other experts hired by the police were convinced he had Dissociative Identity Disorder (previously referred to as multiple personality disorder). The two experts who were tricked were surprised that Bianchi knew as much as he did about psychology and hypnosis. With more sophisticated examinees, the detection of malingering becomes more difficult. Examinees may even practice to feign illness on psychological tests.
Indeed, recent surveys of attorneys indicate that the majority of lawyers feel they should inform and prepare their clients for any psychological assessment. Attorneys may coach their clients on how to respond to psychological testing and some attorneys argue that it is their ethical obligation to assist their client in this way and failure to do so could be construed as malpractice.
There is a plethora of information available in libraries and on the web regarding psychological tests and strategies for taking these tests.
To summarize, malingering is a constant concern when conducting a forensic assessment. The detection of malingering requires clinical acumen as well as sound psychological assessment.
Tests have been developed to assist the forensic psychologist in identifying malingering. However, no single test should be used as the basis for a forensic decision. Rather, a battery of tests combined with interviews and third party reports can assist the examiner in developing an opinion. As forensic psychology continues to grow, attorneys and other consumers will become more sophisticated about psychological assessment and the potential for successful malingering will continue to increase.
---
About The Author
---

Christopher Cronin received his BS in psychology at the University of Wisconsin, Madison and his MA and PhD in clinical psychology at the University of Delaware. He completed his internship at the University of California, Davis in the Department of Psychiatry at the University Medical Center in Sacramento; and completed a Post-doctoral certificate in Clinical Psychopharmacology at Fairleigh Dickinson University.
Dr. Cronin is a licensed clinicalpsychologist who has held academicpositions in Europe (University of Maryland, Munich Campus), Australia (Flinders University of South Australia) and the United States (Transylvania University and Saint Leo University).
He has practiced forensic psychology since 1991 conducting competency to stand trial evaluations and criminal responsibility evaluations for the Commonwealth of Kentucky.
He is Professor and Director of Graduate Training at Saint Leo University in Florida and has conducted over 1800 court-ordered forensic evaluations in the Tampa Bay area.
In addition to various journal articles he is the editor of a textbook on military psychology that was recently translated into Chinese.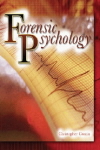 Professor Christopher Cronin is also the author of the book Forensic Psychology.
The emphasis of the book is to help students understand the practice of forensic psychology. It also serves to outline the career opportunities in this rapidly evolving specialty.
Included are several chapters on the area of legal psychology.
Areas covered in forensic psychology include a chapter on the ethics of psychology and law, an extensive chapter on assessment in forensic practice, criminal responsibility and competency evaluations, child custody evaluations, police psychology, correctional psychology, and evaluations of psychological injury.
Areas covered in the specialty of legal psychology include trial consultation, criminal investigative psychology (detection of deception, criminal profiling, psychological autopsies and use of hypnosis) and eyewitness memory and recovered memories.
A final chapter identifies emerging trends in the area of forensic psychology.
US Visitors Click Here For More Details
UK Visitors Click Here For More Details
---
Read FBI Profiling Classics on Kindle
---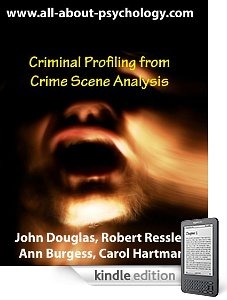 This special Kindle collection consists primarily of the landmark articles written by members of the Behavioral Science Units, National Center for the Analysis of Violent Crime, at the FBI Academy. These seminal publications in the history of FBI profiling were released by the U.S. Department of Justice as part of the information on serial killers provided by the FBI's Training Division.
See following link for full details.
---
Return Home From The Malingering Expert Forensic Psychology Article Page