Offender Profiling Part 2: The FBI Legacy
Thinking About Becoming A Forensic Psychology Student?

Find a Forensic Psychology School
---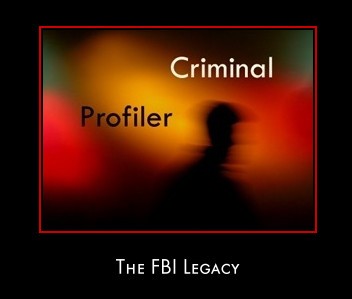 Having pioneered the use of criminal profiling over a number of years Dr James A. Brussel formally documented his work in 1968 in his book 'casebook of a criminal psychiatrist'. It was read with great interest by Howard Teten a FBI agent who was teaching a course in criminology at the time.
The following extracts are taken from an interview Teten gave and it provides a fascinating insight into the FBI's criminal profiling history and approach.
---
History of FBI Offender Profiling
---
I developed the FBI's original approach to profiling as a lecture course in 1970. The title of the course was Applied Criminology although several instructors later started calling it Psych-crim. This course was based on a concept which I had originally developed while working as a police crime scene specialist. The idea was conceived in about 1961-62. However, it was necessary to test the approach using solved cases for about 7 years and to check with several Psychiatrists to ensure I was on firm ground in terms of the characteristics of the different mental problem areas before I felt it was ready for presentation…I expanded the course by asking that unsolved cases be brought in for use as examples.
During the class, a profile of the offender was developed for one of the cases being utilized and the perpetrator was identified…our new expanded FBI Academy opened in 1972…new units were also formed to provide the needed oversight and organization necessary to ensure all students received the same material and instruction. One of the units formed was the Behavioral Science Unit.
In 1973, after reading Dr. James Brussel's. "Case Book of a Crime Psychiatrist," I visited Dr. Brussel at his home in New York. While he was for all intents and purposes, retired at that time, he was most gracious and was quite willing to discuss his approach to profiling. Over the next year or so I visited him on several occasions examining the similarities and differences in our approaches.
His approach was to seek specific areas of psychiatric potential and then to combine them to form a profile. This was somewhat different from my approach which was to derive an overall impression of the gross mental status based on the crime scene as a whole. We reasoned that his method was more capable of providing detailed information while my approach was less subject to error…
Robert Ressler began conducting interviews with convicted serial killers in 1976. After a number of interviews, he was joined in this project by John Douglas who had joined the BSU in early 1976. This project was able to provide a significant amount of information in terms of why and how certain characteristics were found at the crime scenes.
The data from these interviews were particularly valuable in that the information allowed even those profilers who had not conducted a large number of crime scene analyses to be effective in evaluating the psychological impressions at a crime scene.
---
Underlying Principle
---
I've highlighted Teten's last comment because it reveals the essential purpose of offender profiling, namely generating a behavioral composite of an unknown offender so that it tells you something about the personality of the individual.
How you develop this composite can differ but the end result is the same i.e. establishing an informed sense of the type of person who has committed the crime.
And this should be obvious from the following definitions.
An educated attempt to provide specific information about a certain type of suspect (Geberth, 1981).
A biographical sketch of behavioral patterns, trends and tendencies' (Vorpagel, 1982).
This role (offender profiling) was obviously not to provide the name, address and phone number of the guilty person but was to provide the police with a psychological profile of the personality of the perpetrator that could then be used to direct the investigative search' (Jackson & Bekerian 1997).
Profilers have been able to develop typologies, understand the link between crime scenes and the characteristics of offenders, and develop information that is useful in violent crime investigations' (Hinman 2002).
Having determined the fact that offender profiling (criminal profiling) is employed to establish the behavioral make-up of an unknown offender, you can find out why its proponents claim that this is possible, and how they do it by going to the criminal profiling part 3 page (see link below).
Don't forget to check out the offender profiling books listed on the forensic psychology books page.
---
FBI Offender Profiling Blog Post
---

Profiling Serial Killers: Limitations of The FBI Approach
The American Academy of Psychiatry and the Law held its annual meeting in Chicago at the end of October 2006. One of the panel discussions during the meeting was entitled 'Serial Killers: From Cradle to Grave' which addressed the perceived limitations of FBI profiles.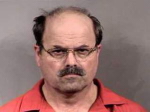 Among the cases discussed was The notorious BTK murderer Dennis Rader who remained at large for over 30 years.
Click Here For The Full Blog Review
---
Read Criminal Profiling Classics on Kindle
---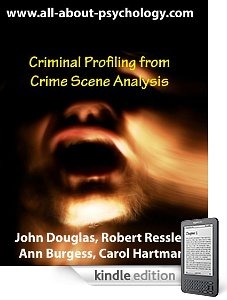 ---
Learn More About Criminal Profiling
---
We've already established that the aim of criminal profiling is to reveal the behavioral make-up of an unknown offender. In the third part of this series we'll examine the methods that advocates of criminal profiling claim make this possible.
Criminal Profiling Part 3: Methodology
---
Back To Criminal Profiling Part 1

Go From Offender Profiling Part 2 Back To The Home Page







Thinking About Becoming A Forensic-Psychology Student?

Find a Forensic Psychology School