A New Forensic Psychology Resource
A New Forensic Psychology Resource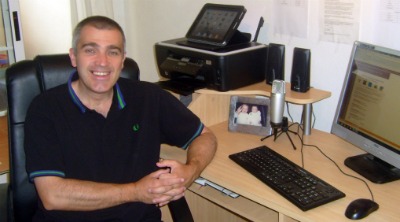 Thinking About Becoming A Forensic Psychology Student?

Find a Forensic Psychology School
Many thanks for taking the time to check out my forensic psychology website. My name is David Webb and I have a first class honors degree in psychology and a Masters in Occupational psychology. For a number of years, I was a lecturer in psychology at the University of Huddersfield (UK).
In 2003 I moved to sunny Spain with my family, where I now work as an online tutor and research dissertation supervisor.
Forensic Research
It was a result of my research activity that I ended up pursuing an interest in forensic psychology. Since 2000, I've been involved in collaborative research with teams of forensic odontologists (dentists) in the UK, US and Canada.
Forensic odontologists carry out body identification work from dental remains at accident and crime scenes, and at mass casualty sites. For instance in the aftermath of a plane crash and most notably in recent years at The World Trade Center post 9/11.
The research I conducted was primarily to examine the emotional and psychological impact of this kind of work. In a completely different research project, we also explored the forensic implications of biting behavior within the context on a criminal investigation; given that bitemarks are often found on the victims of violent and sexual crime.
If you'd like to read some of our published research, you can do so by clicking on the following links. The journal articles should open automatically. If they don't, you will need to install Adobe Reader on your computer. You can get Adobe Reader for free by clicking here (a new window will open so you can download without leaving this page).
If you want to open the journal articles in your browser window, you can just click on the links. However if you want to download the file to view later, then right click on the link and choose "Save Target As" or "Save File As." Then select where you want to save the file on your hard drive. Once you have saved the file, locate where you saved it, and double click to open.

Click Here To Read The Psychological Impact Article

Click Here To Read The Biting Behaviour Article

Being involved and conducting research with a group that operates under the umbrella of forensic science meant that I had the opportunity to attend a number of forensic science conferences.
Most of the conferences had a forensic psychology or behavioral science section; and as a result of attending presentations on topics such as criminal profiling, my interest in Forensic Psychology was ignited.
I then had the opportunity to co-write an undergraduate course in forensic psychology, which basically forms the basis of the information and topics addressed on the website.
---
The Thinking Behind The All About Forensic Psychology Website
---
In recent years the discipline of Forensic Psychology and related topics such as criminal profiling have been the subject of a whole host of books, films and television series. However, despite its continued coverage and popular profile very few people get to study the topic in depth.
One of the main reasons for putting this forensic psychology website together, therefore, was to the make the academic study of forensic psychology much more accessible.
I say academic study because what I hope this site will also offer is a balanced account of forensic psychology, as opposed to the often distorted, sensationalized and inaccurate view promoted in the popular media.

I sincerely hope that you find this new forensic psychology resource informative and interesting.
---
Essential Forensic Psychology Reading
---
See following link for a detailed review of each forensic psychology book featured above.
Forensic Psychology Book of The Month
---
Other Free & Comprehensive Resources
---
I have built a couple of other websites and write a number of blogs based on my academic teaching and research interests. These include:
A Psychology Website.
A Forensic Science Website.
---
Please Help Support These Free Resources
---

How you doin? Let people know with our unique personality trait t-shirts and gifts. Whatever your mood, express it with style with our innovative design range. Or why not show your family and friends that you know what makes them tick; psychological profiling has never been so cool.
Any profit made from the Personality Trait Cafepress store will be put towards the hosting and development costs associated with all the free educational resources mentioned on this page, including the All About Forensic Psychology website.
Click Here To Visit The Personality Trait CafePress Store.

---
Read FBI Profiling Classics on Kindle
---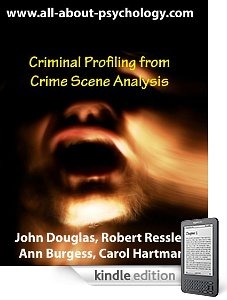 This special Kindle collection consists primarily of the landmark articles written by members of the Behavioral Science Units, National Center for the Analysis of Violent Crime, at the FBI Academy. These seminal publications in the history of FBI profiling were released by the U.S. Department of Justice as part of the information on serial killers provided by the FBI's Training Division.
See following link for full details.
---
Back To The Top of The Page
Go From Forensic Psychology Resource Back To The Home Page