Forensic Psychology Careers
Thinking About Becoming A Forensic Psychology Student?

Find a Forensic Psychology School
---
Forensic Psychology Careers
(Photo Credit: Unlucky Photography)
Anybody interested in pursuing forensic psychology careers would benefit from studying psychology in general to start with. Many specialist postgraduate courses in forensic psychology will assume that the student has completed a course in general psychology prior to applying.
This makes sense whether you want to pursue forensic psychology as a potential career choice or whether you'd simply like to learn about the topic in greater detail.
A basic understanding of the main perspectives and schools of thought within psychology would allow you to reflect upon their application within a legal context in a much more focused and theoretically driven manner.
The ability to compare and contrast a range of approaches and evaluate their respective strengths and weaknesses in relation to the issues raised is a key factor in effective learning.
---
Forensic Psychology Careers USA Guidance
---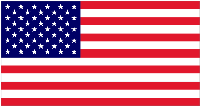 The American Psychological Association has produced an in depth careers in psychology brochure. Although not exclusively related to forensic psychology, it is still a very worth while read full of useful career information.
You will need Adobe Reader (the latest version is recommended) installed on your computer in order to open and read the careers brochure. It's completely free and very quick and easy to install.
You can get Adobe Reader here (a new window will open so you can download without leaving this page).
If you want to open the file in your browser window, you can just click on the link. However if you want to download the file to view later, then right click on the link and choose "Save Target As" or "Save File As." Then select where you want to save the file on your hard drive.
Once you have saved the file, locate where you saved it, and double click to open.
Click Here To Access The APA Careers Brochure.
---
Forensic Psychology Careers UK Guidance
---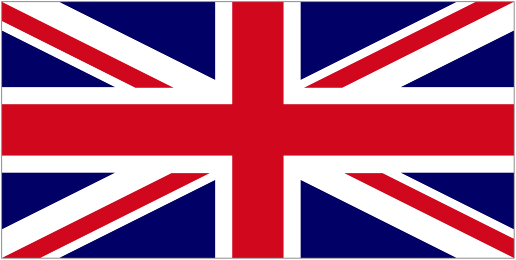 To find out all you need to know about forensic psychology careers in the UK look no further than the British Psychological Society. They have produced an extremely useful guide which covers such questions as:
What do forensic psychologists do?
How do I become one?
What is relevant experience and how do I get it?
How much will I get paid?
Where are jobs advertised?
Where do I find out more?
Click Here to access this great forensic psychology career information.
Forensic Psychology Careers Within The NHS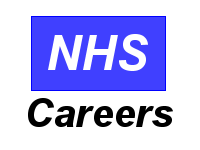 The following forensic psychology careers information is taken from the NHS careers website.
Forensic psychology is one of the fastest growing areas of employment of psychology graduates.
Forensic Psychologists deal with the application of psychology in the criminal and civil justice field. They can work for Academic Institutions, Prison Services, the National Health Service, Probation Services, Police Services and Social Services.
The largest single employer of forensic psychologists in the UK is the HM prison service. However forensic psychologists are increasingly working with a wide range of agencies. The work is varied both within and across forensic settings and may include both occupational and clinical elements, for example, part of the role of forensic psychologists in both the health and prison services may include providing a consultancy service to managers. Work is undertaken with offenders, victims, criminal and civil justice staff and managers.
Two key areas of development in recent years have been "risk assessment" procedures with offenders in general and interventions with sex offenders in particular, with a focus upon reducing the risk of re-offending. Also, forensic psychologists are increasingly becoming involved in child protection work with social services.
Key tasks can include:
Piloting and implementing treatment programmes.
Modifying offender behaviour.
Responding to the changing needs of staff andprisoners.
Reducing stress for staff and prisoners.
Providing hard research evidence to support practice.
Undertaking statistical analysis for prisoner profiling.
Giving expert evidence in court.
Advising parole boards and mental health tribunals.
Crime analysis.
Click Here for further information on entry requirements, appropriate psychology degrees, registering as a psychologist, pay scales etc.

---
Best Career Advice Books & Resources
---
Great Jobs for Criminal Justice Majors by Stephen Lambert and Debra Regan
Helps students explore career options within their field of study. Every aspect of the job-search process is covered, including assessing talents and skills, exploring options, making a smooth transition from college to career, conducting an effective job search, and landing the job.
Click here for more details.
---
FBI Careers: The Ultimate Guide to Landing a Job As One of America's Finest by Thomas Ackerman
In this practical guide the Author outlines the history and organization of the FBI; the salary and benefits of a career with this agency; and opportunities and hiring processes, including ways to present an outstanding application
Click here for more details.
---
Majoring in Psych? Career Options for Psychology Undergraduates by Betsy Levonian Morgan & Ann Korschgen
Focusing on the multiple ways for students to enhance their marketability while still in school, this guide answers the career planning questions most psychology majors find themselves asking.
Click here for more details.
---
Career Paths in Psychology: Where Your Degree Can Take You by Robert J. Sternberg
14 prominent psychologists, each from a different subfield of psychology describes what they do in their field and what led them to it.
Click here for more details.

---
Forensic Psychology Career Articles By Professor Christopher Cronin
---

Dr. Cronin has practiced forensic psychology since 1991 conducting competency to stand trial evaluations and criminal responsibility evaluations for the Commonwealth of Kentucky.
He is Professor and Director of Graduate Training at Saint Leo University in Florida and has conducted over 1800 court-ordered forensic evaluations in the Tampa Bay area.
Expert Articles
The Study and Practice of Forensic Psychology: A Comprehensive Review
Addressing The Issue of Malingering Within Forensic Assessment
Ethical Practice Within Forensic Psychology

---
Read FBI Profiling Classics on Kindle
---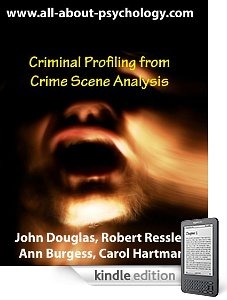 This special Kindle collection consists primarily of the landmark articles written by members of the Behavioral Science Units, National Center for the Analysis of Violent Crime, at the FBI Academy. These seminal publications in the history of FBI profiling were released by the U.S. Department of Justice as part of the information on serial killers provided by the FBI's Training Division.
See following link for full details.
---
Back To Top Of The Page

Go From Forensic Psychology Careers To The Home Page






Thinking About Becoming A Forensic-Psychology Student?

Find a Forensic Psychology School