Clinical Evaluation of Ted Bundy
by Cat
(Orlando, FL, USA)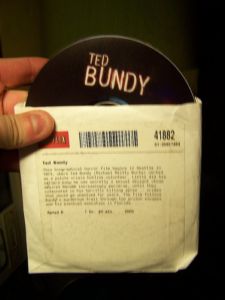 Photo Credit: Spike55151
I am currently in clinical psychology at a local college and we just watched a video on Ted Bundy. We are practicing clinical evaluation to better understand the manifestations of psychiatric problems and stresses. I am wondering about what Ted Bundy's psychiatric evaluation would have looked like.

Based on the video, it seems he exhibited traits of Dissociative Identity Disorder, sexual sadism, voyeurism, alcohol abuse, kleptomania and Antisocial Personality Disorder or psychopathy. Is there anything that seems to be missing or wrong in this evaluation?
Click here to read or post comments
Return to Forensic Psychology Q & A.