Psychology and Law

Want To Study Forensic Psychology?

Psychology & Law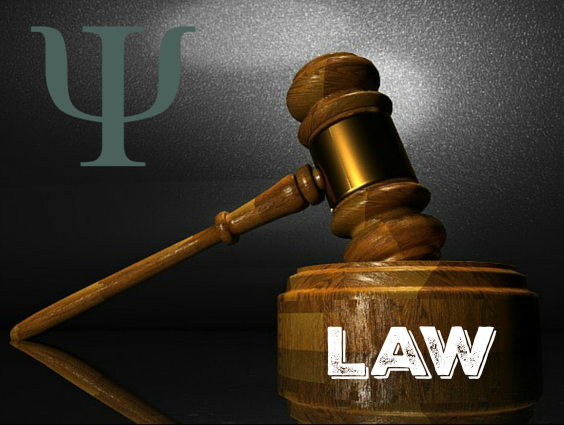 Featured Expert Interview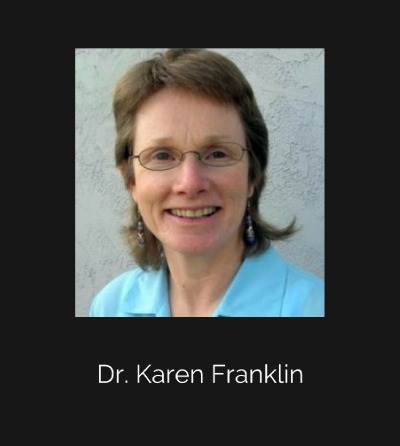 Karen Franklin, PhD, is a forensic psychologist and an adjunct professor at Alliant University in San Francisco. She conducts ethics training for clinical and forensic professionals in the United States and internationally. Her published research – including on hate crime motivations, group rape and ethics in forensic diagnosis – garnered an award for Distinguished Scientific Achievement in Psychology. You can access the interview with Dr. Karen Franklin via the following link.
Interested in Criminal Profiling?
Based on the criminal profiling content covered on this website, 'Criminal Profiling: An Introductory Guide' is designed to let you dive straight into this fascinating topic. The guide provides clear and concise information on such things as the origins of criminal profiling, FBI profiling methodology and limitations; and whether becoming a profiler is a realistic career path. 
If you are interested in criminal profiling and would like to learn more, 'Criminal Profiling: An Introductory Guide' is the perfect place to start. See following link for full details.
Criminal Profiling: An Introductory Guide

Did You Know?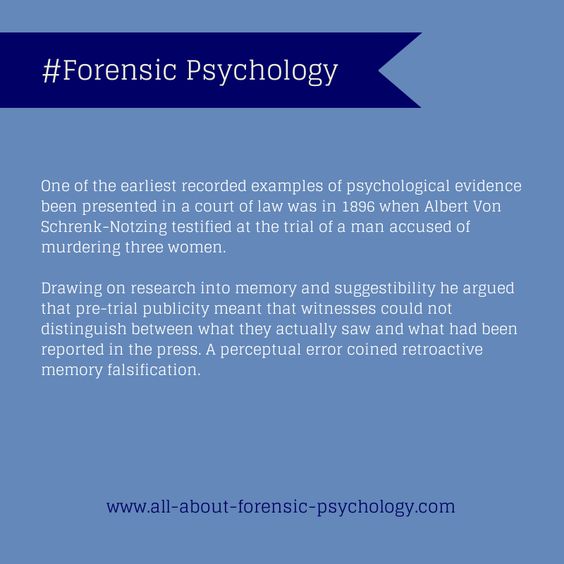 Calling All Mindhunters
A must read for anybody who would like to learn more about the darkest recesses of the criminal mind. 
This book traces the origins and development of behavioral science within the FBI which has kept the iconic U.S government department at the forefront of research into serial killers and the criminal mind for over 40 years. 
Inside The Criminal Mind: Behavioral Science Insights From The FBI also showcases a series of landmark articles on criminal profiling, sexual homicide, school shooters and serial murder. You can buy this fascinating book on Amazon via the following link.
Inside The Criminal Mind: Behavioral Science Insights From The FBI
Never Stop Learning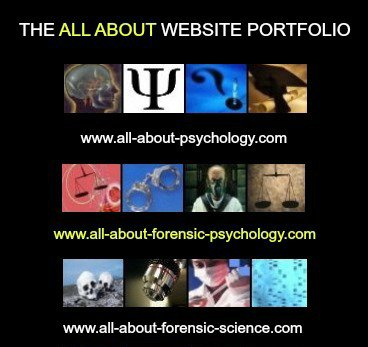 The American Psychology-Law Society, states that "The field of psychology and law involves the application of scientific and professional aspects of psychology to questions and issues relating to law and the legal system." and that the "field encompasses contributions made in a number of different areas - research, clinical practice, public policy and teaching/training among them - from a variety of orientations within the field of psychology, such as developmental, social, cognitive, and clinical."
There is clearly an overlap between psychology and the law and the study and practice of forensic psychology although a useful distinction outlined by Professor Christopher Cronin is that whereas forensic psychology relates to the application of clinical specialties to legal institutions and people who come into contact with the law; legal psychology relates primarily to  experimental or research-oriented areas of psychology as applied to legal questions. In other words, psychology and law explores both "the scientific study of the effect of the law on people" and "the effect people have on the law."
Introduction to the Field of Psychology and Law

The field of psychology and law uses the tools and uses the research methods and findings of social psychology and cognitive psychology, developmental psychology and clinical psychology to examine legal assumptions to test whether they really work or not and think about ways to make them better.
Quality Links

Quite simply a must visit site for anybody interested in psychology and law. The American Psychology-Law Society is both a free-standing organization as well as (Division 41) of the American Psychological Association. The society is an inter-disciplinary organization devoted to scholarship, practice, and public service in psychology and law.
Students interested in pursuing a career in forensic psychology are encouraged to become student affiliates of the APA and to join Division 41. They should also read Careers in Psychology and the Law: A Guide for Prospective Students, a very useful and informative booklet published by The Careers and Training Committee of the American Psychology- Law Society.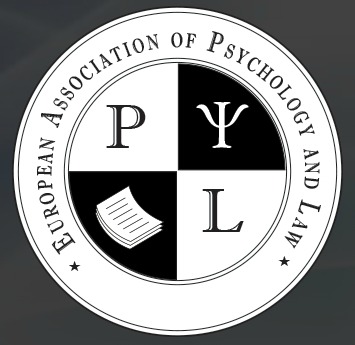 The European Association of Psychology & Law Student Society (EAPL-S) aims to provide students a cohesive, well-maintained, and excitingly innovative student society. EAPL-S hopes to support the students of today and the scientific community of tomorrow by:
Recommended Reading
---
Go From Psychology and Law Back To The Home Page