Ethics in Forensic Psychology

By Christopher Cronin, PhD.

Want To Study Forensic Psychology?

Ethical Practice Within Forensic Psychology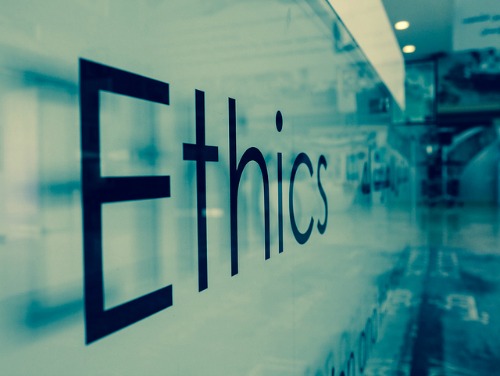 (Image by Dan Mason via Flickr)
In her book titled, Whores of the Court: The Fraud of Psychiatric Testimony and the Rape of American Justice, Margaret Hagen, an experimental psychologist and professor, contends that mental health professionals testifying in court are 'witchdoctors' and 'psychoexperts' who mislead judges and juries while chasing the 'almighty dollar.'
Certainly such a provocative accusation can inspire some doubt regarding the ethical practice of forensic psychology. Indeed, when high profile cases appear in the media pitting one expert's opinion against another, it is not surprising that the public may become suspicious of the role of the experts in court and their motivations.
Starkly opposing expert opinion may suggest that one or both experts are simply performing the role of the 'hired gun', advocating for their attorney's client. What other explanation could possibly exists for two competent professionals to arrive at a professional opinions that are polar opposites. The example of opposing expert opinion is just one illustration of potential ethical conflicts in the practice of forensic psychology.
In a previous article, I discussed the need for the forensic psychologist to be sensitive to the possibility of malingering among examinees and indicated that this was one of the differences between the practices of clinical psychology compared to forensic psychology. Another distinction between the two endeavors is the ethical concerns and potential ethical pitfalls.
All psychologists are guided by the Ethical Principles and Code of Conduct, published by the American Psychological Association and recently revised in 2002. The ethical practice of forensic psychology is also informed by the Specialty Guidelines for Forensic Psychologists published in 1991. Psychologists practicing forensic psychology can use these two documents to help clarify ethical questions. Nevertheless, the possibility of ethical dilemmas should be a constant concern for forensic psychologists. The very nature of the practice of psychology within the legal arena can lead to ethical conflicts.
As with the profession of psychology, the legal profession also requires practicing attorneys to adhere to ethical standards. The ethical standards for the practice of law can at times be in direct conflict with the ethical practice of forensic psychology. Lawyers must be their client's advocate and are expected to zealously represent their client.
Lawyers are ethically obligated to fight for what is in their client's best interests. The attorney's zealous representation of their client's best interest can conflict with the forensic psychologist's need for objectivity and scientific rigor. For example, some attorneys have suggested that failure to coach their clients on how to perform on a psychological test can be construed as malpractice, since the attorney failed to assist their client. The coaching of a client on how to take a psychological test is in stark contrast to the ethical behavior expected of a forensic psychologist. Professional guidelines aside, it is obvious that a psychologist should not coach an examinee how to answer psychological test questions.
There are important differences between the ethical practice of forensic psychology and the ethical practice of clinical psychology. Clinicians entering into the specialty need to learn these differences so as to avoid ethical violations. Ethical violations in forensic practice can occur for a variety of reasons, only one of which is the fact the psychologists are functioning in a profession with a different cultural ethic. Weissman and DeBow (2003) provide a comprehensive list of impediments to the ethical practice of psychology. This list includes the following obstacles:
Ignorance of specialized psycholegal knowledge.
Advocacy for a client or advocacy for a particular agenda as opposed to remaining neutral and objective.
Lack of specialized forensic training.
Assuming that the attorney will provide the expert with the necessary legal, ethical, and professional information.
Assuming that different jurisdictions are similar in laws and how the laws are implemented.
Not appreciating the different levels for the burden of proof between the disciplines and within the legal system.
Economic concerns – psychologists are prohibited from working on a contingency-fee basis and may feel that their services will not be used if they do not perform as the hiring attorney requests.
Entering into multiple relationships, such as expert witness and consultant or expert witness and therapist.
Failure to understand the unique issues associated with confidentiality and privilege communications in forensic work.
Failure to appreciate the unique role assessment plays in forensic settings and using inappropriate tests.
Inadequate documentation and failing to recognize the need for meticulous notes.
Failure to use all appropriate sources of information expected in a forensic evaluation, such as interviews with third parties.
Forensic psychologists working as experts with attorneys need to address in the form of a written contract potential conflicts of interest and ethical conflicts at the beginning of the business relationship. Lawyers retaining forensic psychologists as expert witnesses may expect a partisan loyalty from their expert. Experts often feel trapped, forced to choose between ethical, impartial testimony and partisan advocacy. Experts who do not conform to the adversarial needs of the retaining lawyer fear the loss of future income and risk gaining a reputation in the legal community as being uncooperative. However, experts who misrepresent the facts, for whatever reason, may face ethical and legal sanctions.
Several professionals have presented suggestions on maintaining an ethical forensic psychology practice. Shuman and Greenberg (2003) recommend impartiality as the best advocacy as a way to strike a balance between the adversarial needs of the trial and the ethical obligations of the forensic psychologist.
This approach assumes that an expert's credibility is crucial if the expert is to serve as an advocate, and that credibility derives from the expert's impartiality. The believability of the expert witness depends largely on how they are perceived by members of the jury.
Downing-Hansen and Goldberg (1999) have proposed a seven-category matrix to use when evaluating ethical and legal dilemmas. Hess (1998) poses a list of 15 questions the forensic psychologist can answer prior to accepting a case as a strategy for avoiding the ethical pitfalls discussed above. Brodsky and McKinsey (2002) have even provided sample letters to assist in the ethical confrontation of an unethical forensic colleague.
Communication between retaining attorneys and forensic psychologists is critical to avoid misunderstandings. Ethical problems can be avoided through continuing education and obtaining consultation and supervision form colleagues who are experienced and perceived as possessing an ethical professional identity.
When confronted with an ethical dilemma, psychologists are encouraged to consult with colleagues in the profession and can call the APA Office of Ethics for guidance.
REFERENCES
Brodsky, S. L., & McKinsey, R. K. (2002). The ethical confrontation of the unethical forensic colleague. Professional Psychology: Research and Practice, 33(3), 307-309.
Downing Hansen, N., & Goldberg, S. G. (1999). Navigating the nuances: A matrix of considerations for ethical-legal dilemmas. Professional Psychology: Research and Practice, 30(5), 495-503.
Hagen, M.A. (1997). Whores of the court: The fraud of psychiatric testimony and the rape of American justice. New York: Harper Collins.
Hess, A. K.. (1998). Accepting forensic case referrals: Ethical and professional considerations. Professional Psychology: Research and Practice, 29(2), 109-114.
Shuman, D. W., & Greenberg, S. A. (2003). The expert witness, the adversary system, and the voice of reason: Reconciling impartiality and advocacy. Professional Psychology: Research and Practice, 34(3), 219-224.
Weissman, H. N., & DeBow, D. M. (2003). Ethical principles and professional competencies. In I. B. Weiner (Series Ed.) & A. M. Goldstein (Vol. Ed.), Handbook of Psychology: Vol. 11. Forensic psychology. (pp. 33-53). New York: Wiley.
About The Author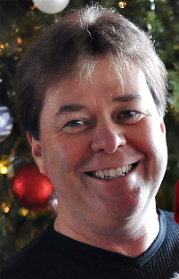 Christopher Cronin received his BS in psychology at the University of Wisconsin, Madison and his MA and PhD in clinical psychology at the University of Delaware. He completed his internship at the University of California, Davis in the Department of Psychiatry at the University Medical Center in Sacramento; and completed a Post-doctoral certificate in Clinical Psychopharmacology at Fairleigh Dickinson University.
Dr. Cronin is a licensed clinical psychologist who has held academic positions in Europe (University of Maryland, Munich Campus), Australia (Flinders University of South Australia) and the United States (Transylvania University and Saint Leo University).
He has practiced forensic psychology since 1991 conducting competency to stand trial evaluations and criminal responsibility evaluations for the Commonwealth of Kentucky.
Dr. Cronin is Professor and Director of Graduate Training at Saint Leo University in Florida and has conducted over 6,000 court-ordered forensic evaluations in the Tampa Bay area. He is also the author of the book Forensic Psychology.
Book Description
Written by a practicing forensic psychologist and university professor, Forensic Psychology: An Applied Approach introduces the reader to the practice of forensic psychology and offers the reader a broad overview of the many opportunities available to forensic psychologists.

The first section of the book presents an overview of the forensic psychology field.  The remaining chapters present the work of forensic psychologists in specific areas: criminal responsibility and competency to stand trial evaluations, police psychology, correctional psychology, child custody evaluations, and personal injury evaluations as well as exploring emerging trends in the field.  
The text also presents information from the field of legal psychology including trial consultation, eyewitness testimony and investigative psychology (profiling, hypnosis, detection of deception and psychological autopsies). See following link for full details.
Forensic Psychology
UK Visitors Click Here
---
USA Forensic Psychology Degree Search


Back To Top Of The Page
Go From Ethics in Forensic Psychology Back To The Home Page