Interview with Dr. Emily Sweitzer

Emily Sweitzer, Ph.D.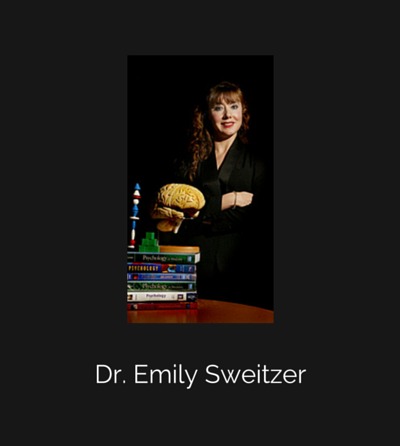 Dr. Emily Sweitzer is the program director of the Bachelor of Arts in Sociology: Deviance Concentration at the California University of Pennsylvania.
An expert in the causes, effects and remediation of juvenile delinquency, conduct disorder and violent crime, Dr. Sweitzer is a renowned Psychological and Socio-Cultural Consultant for leading television dramas including 'CSI,' 'The Blacklist,' 'Backstrom,' 'Bones' and 'Lucifer.'

Q & A
What led you to pursue a professional interest in the study of deviance?
Deviance is an area that fascinates everyone, whether you are looking at it from a purely academic purpose or as a means to just understand the "everyday question of Why". I have always been interested in understanding the "why" , what factors, perceptions, and experiences have lead someone to engage in a deviant act or a lifestyle of deviance, and what defines  "deviance"?  My dissertation, in my doctoral program, focused on understanding adolescent Conduct Disorder from a perceptual and social basis, where early experiences and their interpretations serve as catalysts for future and lifestyle deviant behaviors. 
As a former family therapist, school psychologist and assistant principal, my daily interactions always revolved around some form of deviance, whether the experiences involved dealing with simple rule breaking, acute family turmoil, or societal perceptions of difference, tolerate and acceptance. Each and everyone one of these experiences pushed me to question more deeply, "why" and "what" can we do to either "prevent", "remediate" or "re-educate."
You are the program director of the Bachelor of Arts in Sociology: Deviance Concentration at the California University of Pennsylvania. Could you tell us something about the nature of this program?
The purpose of this Program is to afford the student with an in-depth understanding of the societal variables  (values, norms, ideologies, sanctions, mores) that exist, influence, and change in accordance with social, cultural and political influences. The Deviance concentration, is a unique and novel application for Sociology. Thus far, it is the only Program, nationwide, with a concentrated Deviance focus. 

The Program's focus is to understand and critically analyze aberrant behavior, diversity, and in particular societal deviance, for the goal of prevention and management. The Program is designed to provide students with a basic interdisciplinary understanding of deviance as a concept of difference and diversity, within the framework of cross-cultural and societal research, and how deviance has been related to important social problems and institutional responses for the goals of treatment, understanding, and influence.
The courses are all application based and therefore prepare students for exactly what they will encounter in such employment areas as: probation and parole, Drug and Alcohol, Addictions, Mental Health Case management, Children and Youth Services, Corrections, Victims and Veterans Services. The Program is also applicable to Federal, State and Local law enforcement and prepares students for advanced degrees in Counseling, Social Work, Psychology, and Justice Studies.
What area of deviance do you personally find most interesting and why?
I have two main interests: sociopathology and child abuse. My interest in sociopathology centers around my quests for "why" and "how". I am intrigued how an individual develops a sociopathic lifestyle of "the con", manipulation, exploitation of others, grandiose, and narcissistic perceptions and behaviors without the presence or ability to reflect, empathize, or understand the viewpoints, feelings, or values of others.  My academic curiosity is further propelled by the range of sociopathology: everyday behaviors (the con) to extremes (sadist and sadistic acts). Sociopaths are the most dangerous and withstanding societal predators; they feed off of all aspects of humanity.
Child abuse holds a special place in my heart. As a former family therapist and K-12 administrator I witnessed countless examples of child abuse; many intentional and many in response to faulty perceptions and ignorance. Child abuse can take on many forms and come in many different packages. The definition of abuse is complex and varied. It changes and is defined in accordance with time, history, culture, society, and family. I hope to be able to educate, help others understand the means by which a faulty perception has developed, and foremost, enlist others in changing perceptions and behaviors that lead to child endangerment, neglect, and abuse.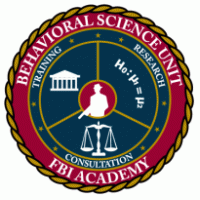 You've undertaken specialized training by former members of the Behavioral Science Unit of the FBI. Could you tell us what this training involved?
The Training was hosted by several of renowned, retired members and consultants of the original FBI Behavioral Science Unit.  The late Roy Hazelwood was an instrumental facilitator within this training. This training provided an in depth understanding of the extreme forms of sociopathology and social deviance (serial and sadist killings, workplace violence, school shootings, etc.) 
Various and detailed case studies were presented as well as a means for conducting viable threat assessments. I was able to utilize this knowledge and integrate it with my focused understanding of the social, psychological, and developmental variables that serve as catalysts and consequences for the birth of the deviant mind.
What is Conduct Disorder?
Conduct Disorder is a psychological disorder that manifests in childhood and adolescence. It is characterized by excessive violation of community rules and/or laws and by blatant disregard for another's rights, which often results in physical harm to and acts of violence to others. In general the acts of physical cruelty and/or violence occur with little or no indication of guilt or empathy. 
It goes well beyond the typical adolescent sarcasm, defiance, and hostility. There is excessive use of manipulation, vindictiveness, emotional harm and intimidation. Fire-setting, stealing, assault, extortion, and vandalism are some of the more extreme examples.
You're renowned for your work as an academic consultant on a variety of high-profile TV dramas. What would you say is the primary aim of this role?
I am so fortunate to have such a fascinating role in these TV dramas. My consultation focuses on a detailed integration of the psychological, sociological, behavioral, perceptional, and developmental aspects of a character, scene, script, and/or plot.  
I consult on past, present and future psychological and sociological research, character development and behaviors that embody a character's actions/behaviors, script responses, likely motives, and typical lifestyles; literally every aspect of what makes a person as realistic as possible to the actual plot and scene. I also consult on scene/script development, a character's early history, their criminal typology or psychological disorder, their social interactions, what makes them react, what doesn't, etc.
Connect With Dr. Emily Sweitzer
Visit Dr. Sweitzer's Deviance Program Webpage 
---
Back To Top Of The Page
Go From Emily Sweitzer Interview Back To The Home Page