If you like psychology, you'll love these Great Gift Ideas For Psychology Majors & Psychologists!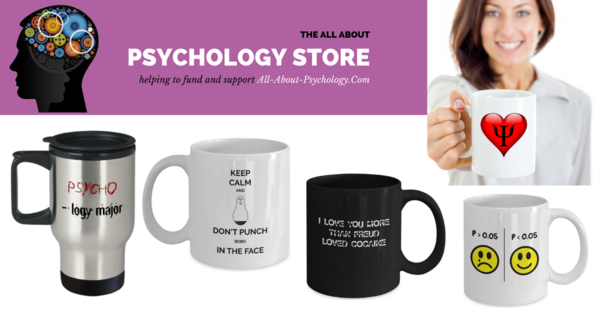 CLICK HERE or click the image above to see the full collection.
www.all-about-psychology.com/psychology-advertising.html
Female Serial Killers
by Natasha

I am currently researching female serial killers outside of the norm. Primarily violent god complexing sociopathic thrill motivated narcissistic murderous women. I have found scarce information on such a creature. How would you go about profiling one?


I am struggling with how to provide a credible investigative account in my book. Any help that you could provide would be genuinely appreciated. Thanks in advance for your time.
Click here to read or post comments