Forensic Psychology Education
by Nicole
(NH)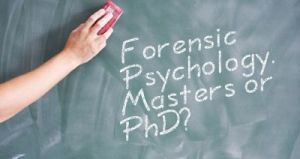 I was wondering what type of degree I would need to earn in order to have a successful career in forensic psychology. I was figuring a masters, but I've been reading about a doctorate? Could you help me out! Thanks!
Click here to read or post comments
Join in and write your own page! It's easy to do. How? Simply click here to return to Forensic Psychology Q & A.