Forensic Psychology Graduate Schools
by Fred Femi Akinfala
(Nigeria)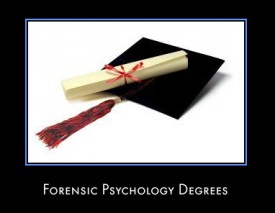 Good evening. I need help finding a school in America or Europe that offers a post graduate diploma or post doctoral certificate course in forensic psychology. I am a lecturer in the department of psychology at the University of Lagos in Nigeria and I currently hold a Ph.D in industrial psychology.

I want to introduce and start teaching forensic psychology in my University and need to undergo training or undertake a course in the field.
Click here to read or post comments
Join in and write your own page! It's easy to do. How? Simply click here to return to Forensic Psychology Q & A.