Forensic Psychology PhD vs. PsyD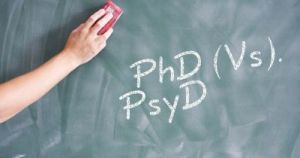 I am trying to decide which type of degree would best serve me as the school I'm considering offers both in the area of forensic psychology.

I've been told to complete the traditional PhD in psychology and then do the specialty work (forensic psych) as opposed to completing a highly specialized program geared primarily towards forensic psychology.

Sounds like good advice, but what do you think?


Join in and write your own page! It's easy to do. How? Simply click here to return to Forensic Psychology Q & A.