Forensic Psychology Project Question
by Amanda
(NC, United States)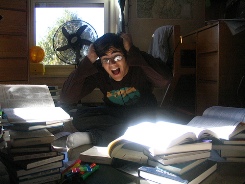 My name is Amanda and I'm a senior this year working on the "senior project". It's a project consisting of a research paper, shadowing, and a product. I, of course, have chosen the topic of forensic psychology because I am deeply intrigued by it.

I do wish to ask a favor of you. I can not think up a good type of product that I could complete that relates to this subject. I am trying to pursue a more mature answer then "keep thinking". If any one who reads this even has even the smallest idea, please let me know. I appreciate this tremendously.

Thanks again!

Return to Forensic Psychology Q & A.