Forensic Psychology Scholarships
by Cristy
(Philippines)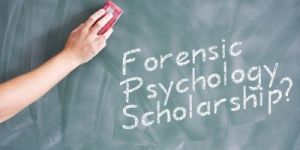 Hi, I am a psychology graduate. I am very much interested in forensic psychology. Is there a scholarship program for this field? How can i avail of this? What are the requirements? Thank you.
Click here to read or post comments
Join in and write your own page! It's easy to do. How? Simply click here to return to Forensic Psychology Q & A.