Advertise Here!
www.all-about-psychology.com/psychology-advertising.html
If you love psychology, you'll love these great psychology mugs.




A great gift idea for psychology majors and psychologists.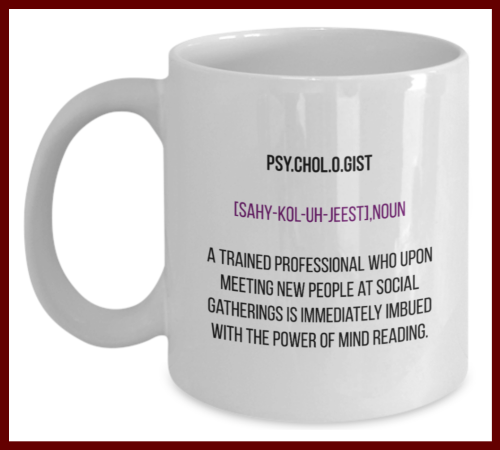 CLICK HERE or click on the mug image above to see the full collection.
Forensic Scholars Today


A Must Bookmark Resource
Launched in July 2015, Forensic Scholars Today (FST) is the official quarterly newsletter of the American Institute for the Advancement of Forensic Studies (AIAFS) in partnership with Concordia University, St. Paul. 
The goal of Forensic Scholars Today is to publish high-quality, peer reviewed, petitioner and professional based articles across a range of forensic mental health related issues. Topics covered in detail include:
Violence Risk Assessment Tools
Competency to Stand Trial
Fetal Alcohol Spectrum Disorder
LATEST EDITION
CLICK HERE to access the latest edition of Forensic Scholars Today which focuses on articles related to Fetal Alcohol Spectrum Disorder (FASD)

ARCHIVE
You can access all the articles published to date in this outstanding free resource via the following link.
---
Back To Top Of The Page
Go From Forensic Scholars Today Back To The Home Page