Advertise Here!
www.all-about-psychology.com/psychology-advertising.html
If you love psychology, you'll love these great psychology mugs.




A great gift idea for psychology majors and psychologists.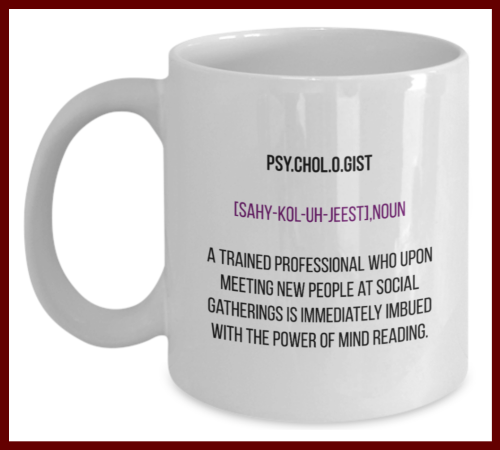 CLICK HERE or click on the mug image above to see the full collection.
Forensics Psychology
by Haroldene Bruiners
(Cape Town; South Africa)

I'm a third year student currently studying and I'm very interested in forensics psychology, however, it is a relatively new field here in South Africa. I want to know exactly what courses I have to study in order to call myself a forensics pyschologist in my country.
Click here to read or post comments