Future Career in Forensic Psychology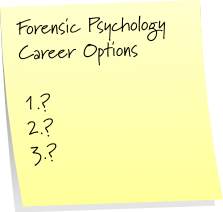 I am currently on my way on getting a bachelor's degree in forensic psychology and I would like to know what are my career options are in this field with a bachelor's degree or any other forensic psychology degree.
Click here to read or post comments
Join in and write your own page! It's easy to do. How? Simply click here to return to Forensic Psychology Q & A.