Masters Degree in Forensic Psychology
by Tanner
(Florence, AL)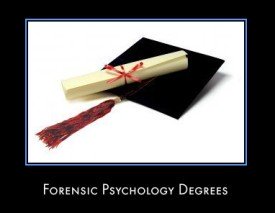 What exactly are the steps in order to achieving a Masters Degree in Forensic Psychology? Will I need to take basics at a nearby university and then transfer to another university to pursue my learning?

I'm very confused, and just recently started researching all college information. I'm currently a sophomore in high school, and think it's good to get a head start.

Can anyone please help and explain? Thanks!
Return to Forensic Psychology Q & A.