Masters in Forensic Psychology
by Katherine
(Detroit, MI USA)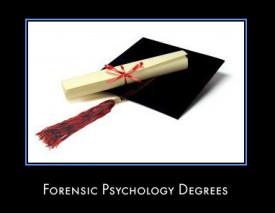 I am considering getting my masters in forensic psychology, but have been told that it is too specialized and really limits what kind of jobs you can get upon graduation. What are my employment options and how hard is it to find a job in this field?


Also, I live in Michigan and wonder if I will have difficulty with licensing if I attend an out of state university? Finally, am I going to be able to find employment with just a masters and what can I expect for salary?
Click here to read or post comments
Return to Forensic Psychology Q & A.