PhD in ClinPsy Emphasising in Forensic Psychology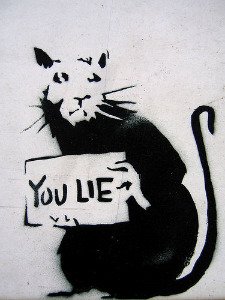 Photo Credit: niznoz
Now that I have found a uni offering a PhD in ClinPsy emphasising in forensic psychology (the PhD in ClinPsy is APA approved). My question is this, while interviewing a potential "killer" who is cunning and manipulative, how would I know, with appropriate discernment if he is lying?

What would I look for? What are the potential clues? Ironically, I may know, but in order to remove all doubt, in light of the language of forensics. I need your professional assistance on learning what is installed for me as I prepare for this field.
Return to Forensic Psychology Q & A.